Our tech support team at VoIP Supply offers great pre- and post-sales support plus provisioning, consultations, configuration, and installation help. We get a lot of VoIP hardware and software questions and would like to share the solutions with everyone.
In previous Mom's calling Q&A series, we have discussed: What VoIP Headsets will work with Sangoma s500 and a mobile phone? Today, we have more new real questions and answers from VoIP users just like you.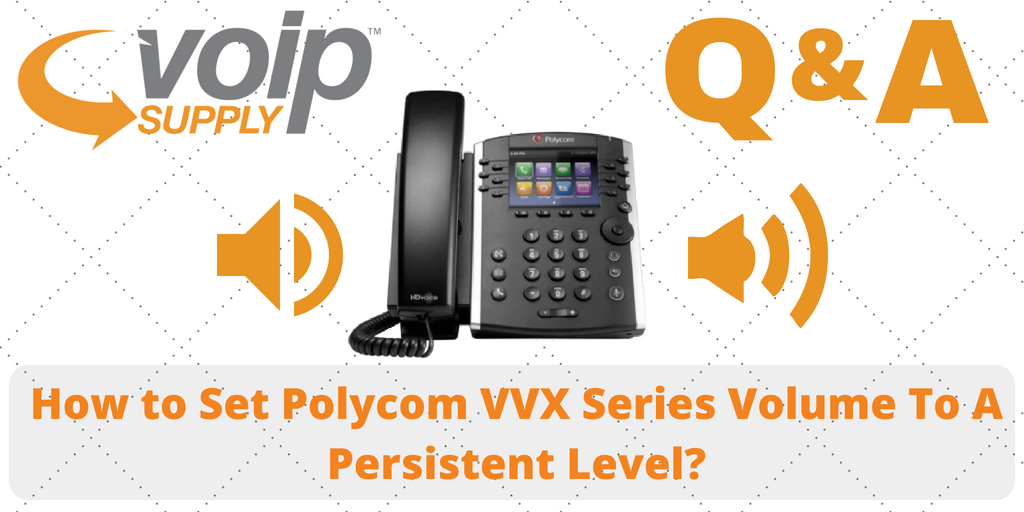 How to Set Polycom VVX Series Volume to a Persistent Level?
Q: I have a customer with 30 locations stated that the ringer is not loud enough. Is there a solution to resolve this?
A: Polycom's VVX receiver volume resets to a nominal level after each call. This is the VVX VoIP phones' default setting. To make the receiver volume persist across calls after you the volume setting is changed, you would need to manually edit the tx and Rx gains in the phones.
Here's how to:
<Volume voice.volume.persist.handset="1″/>
0 is the default number, which automatically resets your phone to a nominal level after each call ends. If you change the number to 1, the volume for each call will be staying at the same level as the previous call.
STAY TUNED
Come back for more VoIP questions and answers next time! If you have VoIP questions to ask us, please submit a technical support ticket or contact our VoIP experts today at (866) 582-8591