4 Best Bluetooth Compatible Headsets and Phones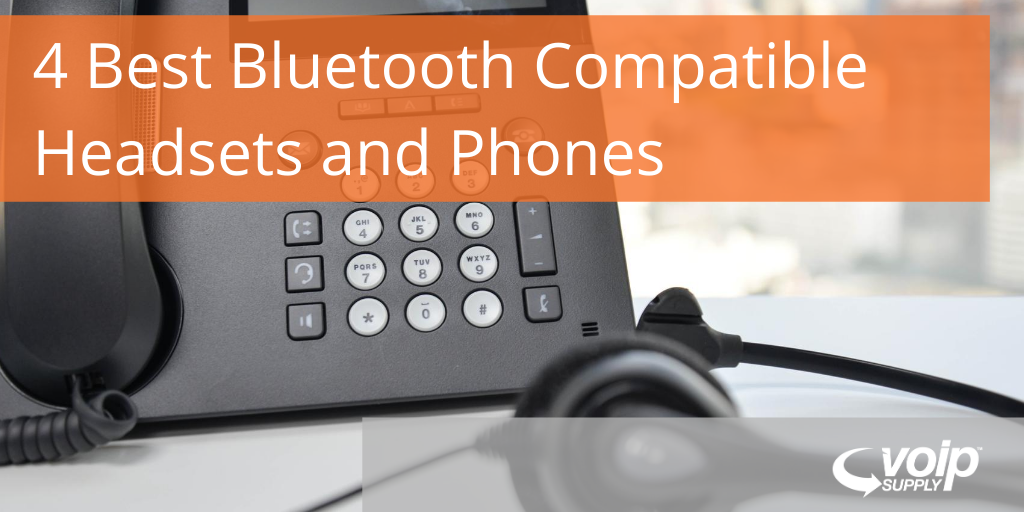 Bluetooth is easy to use and allows you to quickly pair your phone with your headsets. Today we are going to take a look at some popular Bluetooth headsets and IP phones with built-in Bluetooth!
The GXP2135 is a high-performance VoIP phone that will meet and exceed all of your enterprise-level IP Phone needs. This Bluetooth enabled phone features Power over the Ethernet (PoE), dual Gigabit ports for faster and clearer communications, and so much more.
Pair the GXP2135 with the C400-XT Bluetooth headset to reduce background noises and focus on your professional work. Its large leatherette cushion is designed for all-day comfort and better sound quality. 24+ hours talk time, 96% noise cancellation are just some of the cool features you would love!
Yealink's T58A is part of the T5 Series family. It is a simple-to-use smart media phone that provides an enriched HD audio and video calling experience for professionals. Focusing on productivity-enhancing and visual communication, the T58A features built-in Wi-Fi and Bluetooth for easy connectivity.
If your team is using Teams platform, consider pairing Yealink's T55A with Jabra's Motion UC MS to enjoy a smooth communication experience! Both of these devices are Teams certified. Jabra's Motion UC MS headset comes with 8 hours of talk time in HD Voice, intelligent volume control, call assist, and a wireless range up to 300 feet away from the base.
The Poly VVX601 business media phone features a 4.3'' touchscreen and LCD display. The VVX601 gives you the capabilities to manage calendars, receive meeting reminders, use instant messaging, and more.
Add Sennheiser's MB Pro 1 Mono headset to complete your system! The MB Pro 1 is a single-sided Bluetooth headset that provides superior sound quality to business professionals who love the freedom from cords. 15 Hours of talk time and more advanced features are available!
The AudioCodes 445 HD IP Phone is an advanced IP phone designed for high-end business professionals. The 445 HD is equipped with a color screen, integrated sidecar for speed dial contacts, presence monitoring, and more! If you are using Teams and Skype for Business, you can quickly toggle between these two with one easy button!
Poly's Voyager Legend UC B235 works perfectly with AudioCodes 445 HD phone via Bluetooth. The B235 gives you the ability to automatically answer a call and transfer between your mobile phone and headset. This advanced Bluetooth headset ships with a USB Bluetooth dongle for use with your laptop or desktop computers!
See more Bluetooth headsets and phones on our website! Or simply raise your phone to contact our VoIP experts at 1-800-398-8647, we will be happy to help you find your best solutions.