4 Best Video Phones for Telecom Health Visits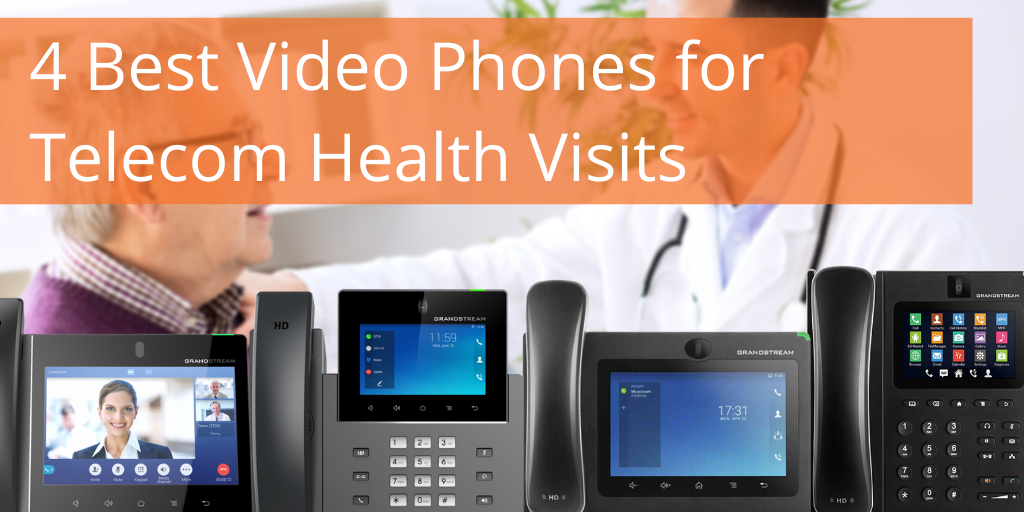 Telecom doctors and telemedicine are important to the healthcare industry. These allow doctors and nurses to provide clinical services to patients via telecommunications and software without an in-person visit. Is your clinic also looking for a VoIP phone solution for performing effective telecom health visits? Read along!
What Are The Best VoIP Phones for Telecom Health Visits?
Our team recommends Grandstream's video phones! These IP phones come with THE video chat functionality which allows you to not just hear but also see your patients' needs over the phone. In addition, Grandstream's IP phones are also Android-enabled! You are able to use the Google apps you and your patients are already familiar with to communicate with each other. Check out the popular options below:
Important Features for Telecom Health Visits Include:
HD Video & Audio 
Android Operating System
HD speakerphone with advanced echo cancellation 
Excellent double-talk performance for any scenario
You may also be interested in checking out PINGMD's HIPAA-secure communication TeleMedicine App. This App is available FREE for medical professionals and their patients for the duration of COVID-19 pandemic!
Not sure which video phone is ideal for your clinic? Contact one of our VoIP consultants today at 1-800-398-8647! Our team will be happy to assist you.