4 Cool VoIP Features You Need to Take Advantage of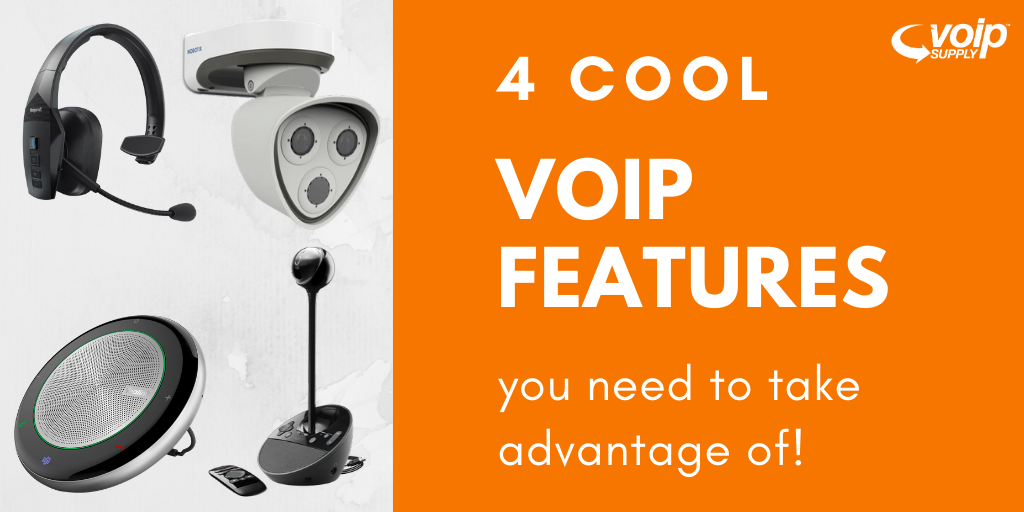 Have you been following our Did You Know Series? We highlight cool VoIP features on a regular basis. In case you missed them, here are the cool features highlighted this quarter you need to take advantage of:
1. Jabra BlueParrott B550-XT Headset
Check out BlueParrott Headsets if you haven't! The BlueParrott B550-XT VoIP headset has up to 24 hours of talk time and 400 hours of standby time!
See more highlights:
Rugged IP54 design
Industry-leading noise-cancelation
Comfortable to wear all-day
Complete hands-free use with voice commands
Customizable Blue Parrot Button
2. Yealink CP700-BT Speakerphone
Yealink's CP700-BT portable speakerphone is integrated with a dedicated Microsoft Teams button! Simply click the button to activate Teams functions. Teams collaboration is easier than ever with the CP700-BT.
See more highlights:
10-hour talk-time
360-degree voice pick up
2 omnidirectional microphones
Connectivity: USB 2.0 & Bluetooth
100 feet / 30 meters wireless range
Acoustic echo cancellation
3. Mobotix M73 Camera
What is your IP address? Let Mobotix's M73 read it aloud for you!
With just one press on the key of the M73, this camera will read your IP address aloud on the speaker for you! No more hassle finding your IP address.
4. Logitech BCC950 Camera
Logitech's BCC950 HD Camera allows you to control calls from anywhere in the room with its wireless remote control! You will be able to enjoy a true wireless communication experience.
What do you think about these features? Do you know any other cool features? Share with us!