4 VoIP Products with Cool Features You Didn't Know About
VoIP products have so much potential! Our team continues to collect unique features of these products and help you take full advantage of them. Check out what we have to share this quarter: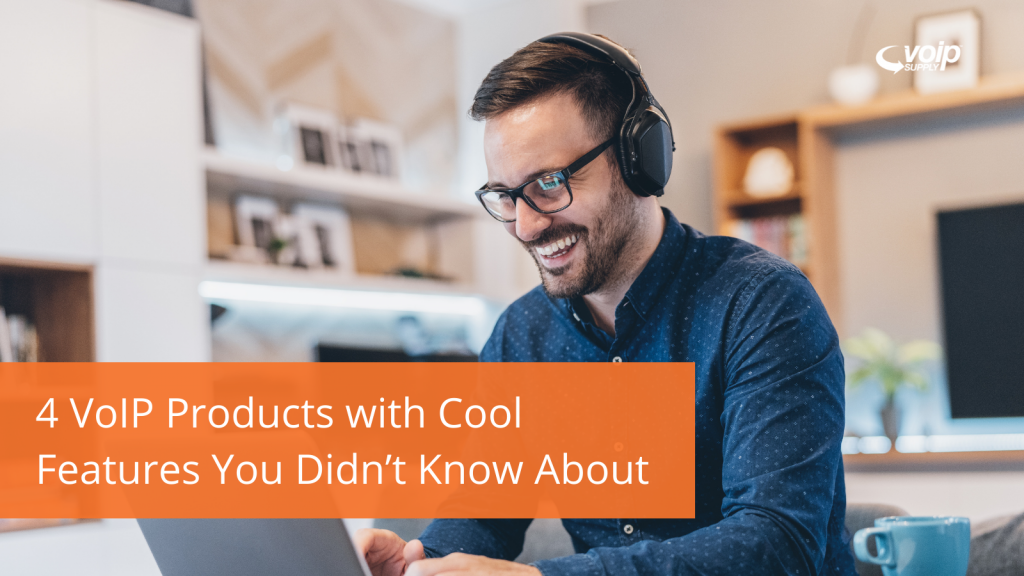 Jabra PanaCast 50 Video Bar
Jabra continues to add to their PanaCast line and if you haven't checked out the PanaCast 50 yet, you are really missing out!
The PanaCast 50 offers 4 vibration-free speakers for crystal clear high-definition audio. Plus, it counts the number of people in your meeting rooms for you! Its intuitive software anonymously counts heads and instantly notifies you when your customized guidelines are breached. How cool is that?
Algo 8198 Satellite Speaker
Are you looking for a better way to monitor your speakers? Look no further! Check out Algo's 8198 Satellite Speaker! This device automatically detects the connected satellite speakers and continuously monitors them. With this feature, you will be able to supervise the speakers for connectivity and operational assurance with fewer network drops!
Cisco 8800 IP Phones
Did you know that the Cisco 8800 Series is made with closed-loop plastic containing 100% post-consumer recycled (PCR) resin? It is not only eco-friendly but also secure and compliant with regulations like GDPR, HIPAA and PCI. This is extremely important for all businesses!
Konftel 300IP Conference Phone
The recording feature always comes in handy when you need to review your meeting or share out the whole presentation with your team. The Konftel 300IP conference phone not only allows you to record the meeting, but also store them right on an SD memory card. Reviewing and sharing your meetings are easier than ever!
What do you think about these features? Do you know about other cool features of VoIP products? We want to know!