A Terrible Thing To Waste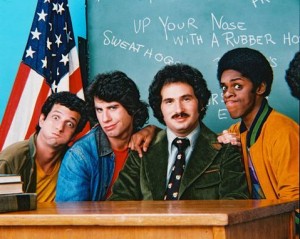 Educators are always trying to impress upon students the untapped power of their minds.  To give thanks to their sometimes Herculean efforts, VoIP Supply would like to share something helpful with all those earnest education folks.
Because not only is a mind a terrible thing to waste but so too is your valuable time and money, VoIP Supply's Edu Assist Program will save educational institutions both time and money when deploying Voice over IP (VoIP). 
Education Specific Applications
VoIP Supply designed the Edu Assist Program to provide service, support, and expertise tailored specifically to educational applications. In addition to the discounts, free shipping, and payment terms that this program provides, education-specific purchasers can expect:
Expertise: Manufacturer certified VoIP experts providing consultations.
Choice: Choose the right solution from a large VoIP specific catalog.
Help: Live customer service reps including full support packages.
No Hassles: No fine print, no run around, and the industry's leading returns policy.
Investment Protection: Extended product warranties.
Reliability: On-time and prompt response.
"Educational customers have unique needs," said Garrett Smith, Chief Marketing Officer at VoIP Supply. "VoIP Supply understands the nuances of these deployments so we aim to provide a high level of assistance."
For additional information about the Edu Assist program give us a call, 800-398-8647, or fill out the form to contact a VoIP expert.