AudioCodes' Virtualized SBCs: High Performance and Scalability Under Security Attacks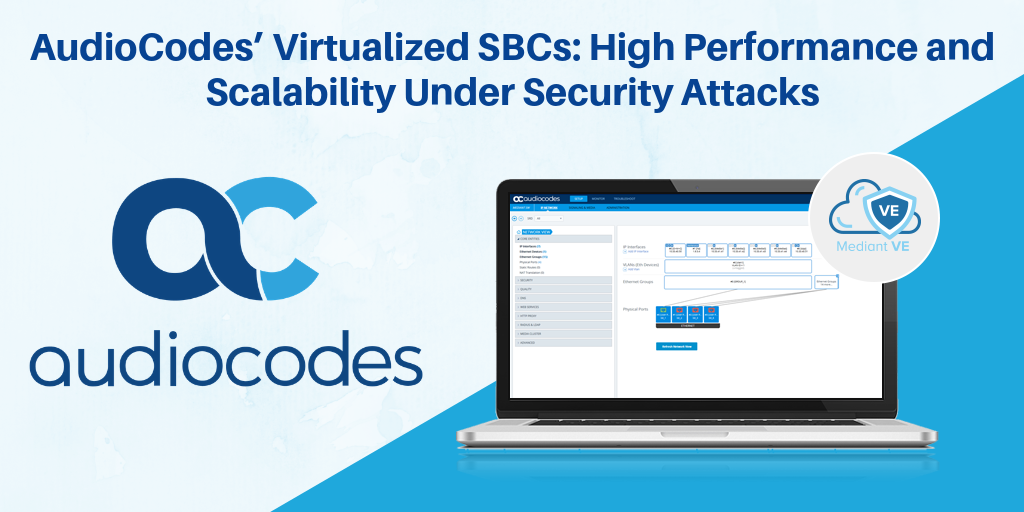 Are you still juggling between multiple platforms to cover your different needs for VoIP security, deployment and maintenance? Find out how AudioCodes' virtualized SBCs can save your day!
What is Network Function Virtualization (NFV)?
AudioCodes offers a comprehensive and flexible set of Network Function Virtualization (NFV) solutions that can host third-party VNFs to a scalable virtual SBC. By utilizing a single scalable product, service providers can now easily leverage its deployment and maintenance simplicity to introduce new communications services effectively! 

AudioCodes' Mediant Virtual Edition(VE) and Cloud Edition (CE)
AudioCodes' Virtualized Session Border Controller (SBC) doesn't just add an extra layer of security for your network, it also delivers advanced voice services such as hosted services, unified communications, and contact centers via private or public clouds. 

The SBC virtual network function (VNF) even supports cloud automation and provisioning mechanisms to assist service providers in reducing OPEX and time to service. Download the NFV brochures here to learn more!
Broad SIP interoperability and VoIP security

Supports cloud automation and provisioning mechanisms

Compatible with all leading hypervisors

Highly scalable and suitable for private data centers and hybrid clouds
AudioCodes currently offers two NFV session border controllers: The Mediant Virtual Edition (VE) and the Mediant Cloud Edition (CE). Both products come with broad SIP interoperability, powerful media handling capabilities, and security mechanisms.