BIOS Updates for HP Gen8 and Gen9 Servers for AudioCodes CloudBond™ 365 and Cloud Connecter Edition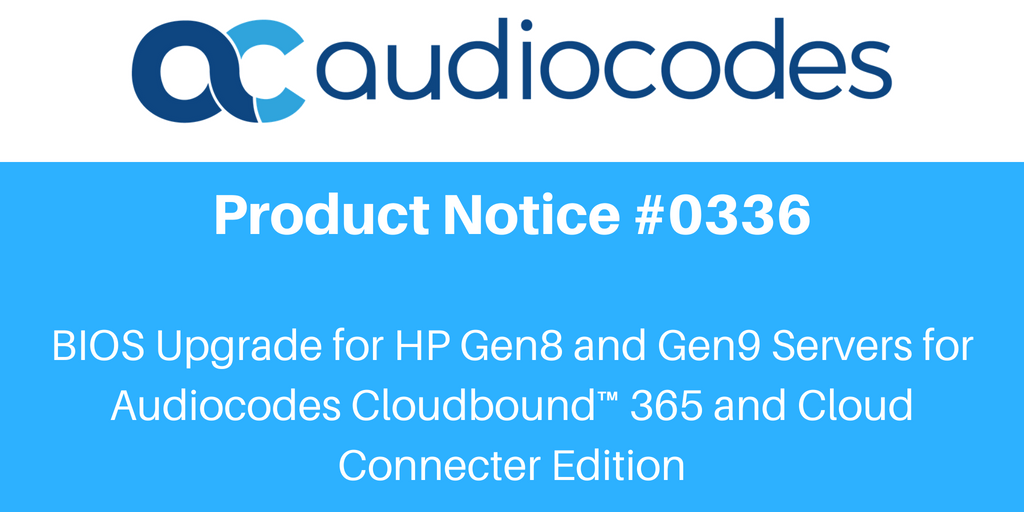 Due to the Meltdown malware, Hewlett Packard (HP) released an upgrade to block this threat. This BIOS update is defined as critical by HP. The upgrade procedure requires a server restart. After performing this procedure, the BIOS will be updated to:
Gen8

: Version 2018.01.22

Gen9

: Version 2.60_05-21-2018'
Affected products include CloudBond 365 (Enterprise and Professional) Servers and CCE Servers. Users should update to these versions if their systems are affected by one of the documented fixes or if there is a desire to utilize any of the enhanced functionality provided by these versions. Some software requires a valid warranty, a current HP Enterprise support contract, or a license fee.