Cisco to acquire Accompany for $270 Million
May 2nd, 2018 – Cisco Systems, Inc., an American multinational technology conglomerate headquartered in California, announced today that they are acquiring Accompany, a business intelligence startup which uses AI to build databases of people and relationships at companies.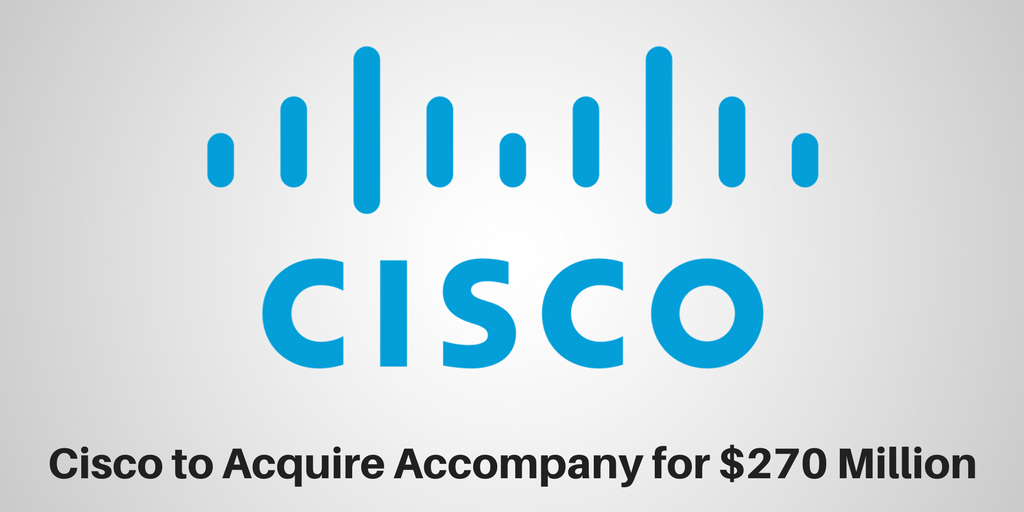 This acquisition will be a deal of $270 million in cash and stock and will give Cisco the ability to incorporate Accompany technology into their collaboration products.
"Amy has proven to be an effective and innovative leader through her years as an entrepreneur, an engineer, and CEO, and I couldn't be more pleased to have her and the Accompany team join Cisco," said Cisco chairman and CEO Chuck Robbins in the announcement.
We are excited to see where this acquisition will take Cisco and serve more customers with better communication experience!