ClearOne CHAT USB Headsets
I am going to blame extreme busyness over the bustling, whirlwind holiday season for me missing the announcement of the ClearOne CHAT USB Headsets. While I can't pin point the exact drink that caused me to miss it, I have pulled myself together and taken a look at them.
The side of ClearOne that I know best is their USB personal and tabletop conferencing products which is only the tip of the iceberg when it comes to what they have to offer. The new CHAT USB headsets fall into the same bin as the mentioned products and are a smart move by ClearOne.
3 Headset Groups
These USB headsets are broken into three different classifications by ClearOne:
Classic
Premium
Professional
Before I go into what makes each headset different I'll go over the common ground. All of the headsets have simple plug-and-play installation and feature in-line volume controls for UC applications. This includes full compatibility with Microsoft Lync call controls.
All three styles are also equipped with Acoustic Shock Protection (ASP) technology which helps prevent high-pitched tones and annoying volume spikes. Additional they all have ClearOne proprietary noise-cancelling technology filters.
Separating the Classic from the Premium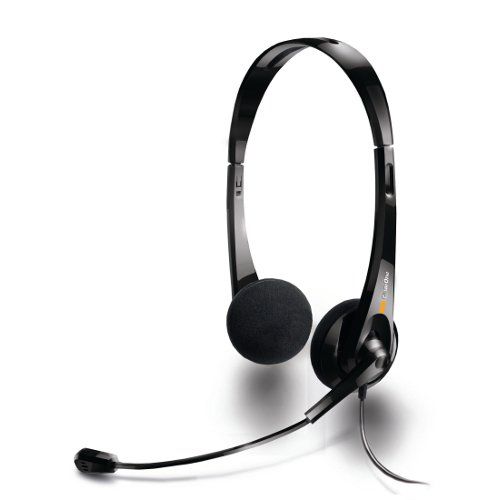 The Classic consist of one headset,  the ClearOne CHAT 10D which features:
A binaural headset with an adjustable headband.
Foam ear cushions.
An adjustable boom mic.
With an MSRP of $40 this really is your entry level headset for call centers.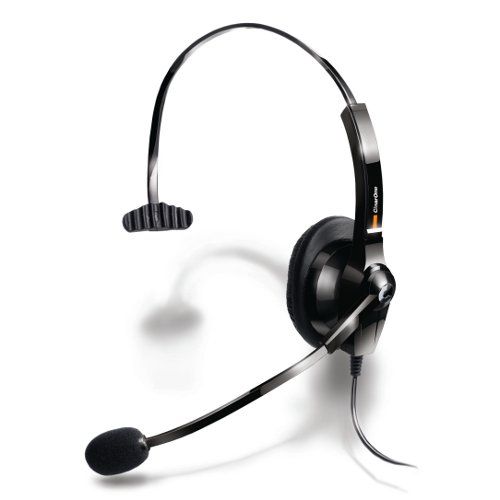 The Premium consist of two different models:
The only difference between the two is that the CHAT 20M is monaural while the 20D is binaural.  The CHAT 20 headset's adjustable boom mic features a windscreen and the headset includes a travel pouch. They also have an adjustable headband but, feature a higher quality ear piece.
Once again with the MSRPs being pretty low (CHAT 20M, $50 and CHAT 20D, $60) they are still a good match for call centers.
Professional Models
The Professional models are the crème de la crème of the ClearOne USB Headsets.
Like the CHAT 20 models the Professional ClearOne CHAT 30 series come in two different styles:
These CHAT 30 series headsets feature:
An 'ergonomic' ear piece for extended wear.
Adjustable headband.
A pivoting boom mic.
Of the three models the CHAT 30 are most expensive (CHAT 30M, $75 and CHAT 30D, $100) which might make them a bit pricey for some call centers but are a good match for higher level employees. Plus you still get the travel pouch.
I don't think this signals ClearOnes' intention to go head to head with Jabra or Plantronics in the headset market as a whole but just the Lync USB headset market.
With the growth of Lync users in 2011the ClearOne CHAT USB headsets make a lot of sense and could add some padding to their bottom line. Whether it's foam or ergonomic, we'll just have to wait and see.