Did You Know Poly/Zoom Room Devices Work with Amazon Alexa for Business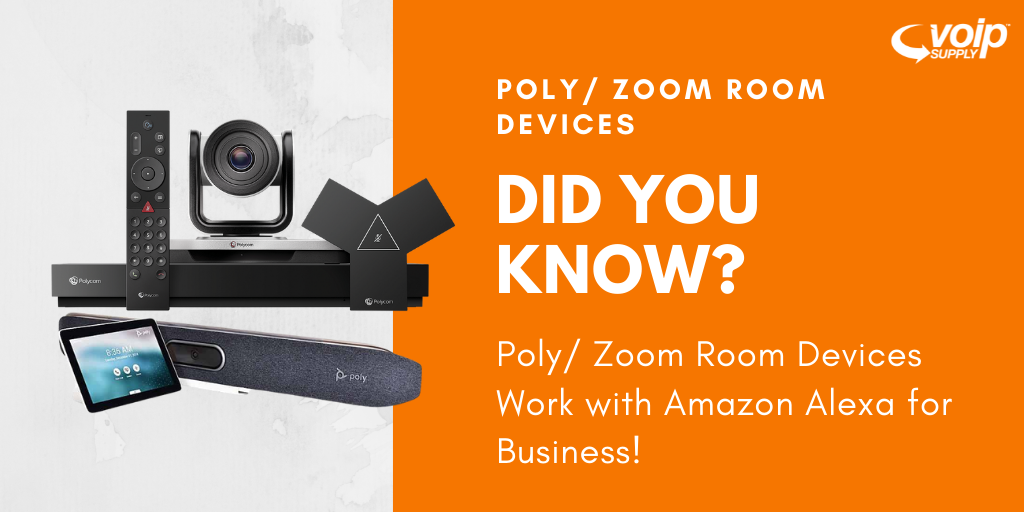 Have you started to go into the office and find yourself saying "Alexa……..", only to realize you're not at home and Alexa isn't there. You're not alone, I have caught myself doing it!
If you are currently using Alexa for Business and Zoom you will be pleased to know that Poly has announced Poly's Voice-Activated Zoom Rooms with Alexa for Business. Knowing that everyone is a little nervous to return to the office and the want/need to keep things as contactless as possible, this new bundled solution offers a Touch-Free experience.
What can I ask Alexa Business to do? We are glad you asked! Here are just some of the things you can ask Alexa to do with your Poly Zoom Room devices:
Start my online meeting
Book an online meeting
Alert participants with end-of-meeting reminders
What's the weather? (Just like at home!)
And many more of the fun features Alexa has to offer
You might be asking or worried about background noise, well with Poly's Acoustic Fence and NoiseBlockAI technology, these devices and software work beautifully together.
Here's a list of devices Poly has certified with Zoom Room and Alexa Business:
The other Poly products that feature Alexa for Business are the following:
If you have questions about any of these devices, leave a comment below or reach out to our solutions consultants at 800-398-8647.