Digium Switchvox: The Softphone features every road warrior can't live without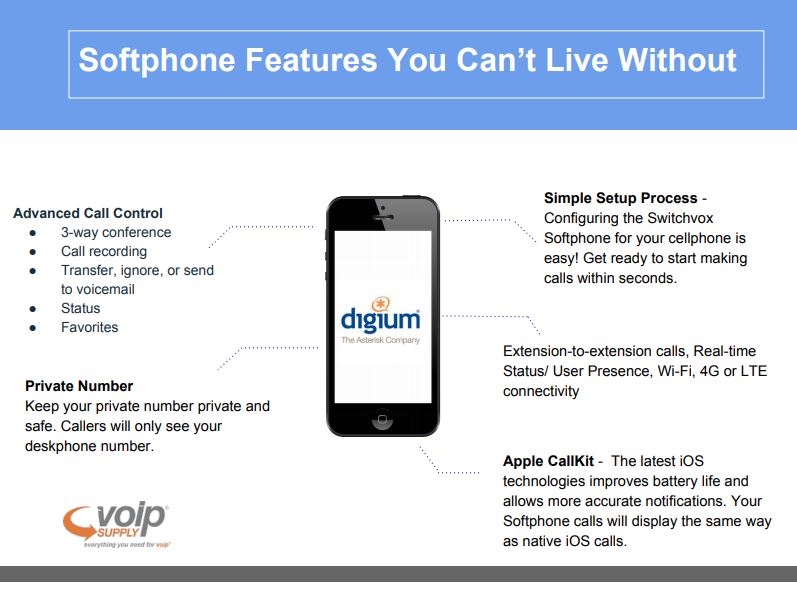 Most of us can sense that cell phones are shifting the way we work and live dramatically in modern years. Our smartphones have become not merely an electronic device, but a digital extension of ourselves where we connect and communicate. As more people describe a smartphone as an "indispensable" tool for work, the demand for Softphone arises.
"The majority (79 percent) of respondents cited the smartphone as the phone they used the most to conduct business, as compared to an office phone or home phone." – According to a survey from PCWorld
What is Softphone?
Softphone is a software program that allows you to make phone calls over the Internet via your computer or cell phone rather than dedicated hardware like a traditional telephone.
Digium Switchvox Softphone for iPhone & Android
Digium's Switchvox Softphone is an all-in-one communication solution designed for iPhone and Android. It covers all enterprise-class Unified Communications (UC) features you can expect from Switchvox, except, this time, you enjoy them on the go! Let's take a peek at some of its popular features every road warrior can't live without!
Simple Setup Process – Configuring the Switchvox Softphone for your cell phone is easy! Get ready to start making calls within seconds.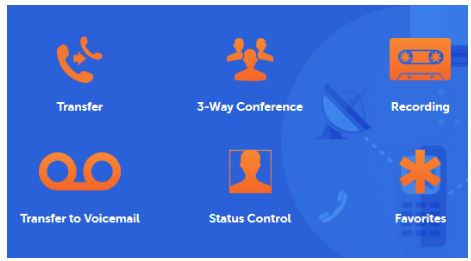 Advanced Call Control – Stay connected wherever, whenever you go with the power of Switchvox Softphone! The advanced call features include:
3-way conference

Call recording

Transfer, ignore or send to voicemail

Status – Set your Status and decide how your calls are handled and what voicemail greeting is played.

Favorites – set up favorites contacts and see their phone state and their Status.

Apple CallKit – Enjoy the full advantage of Apple CallKit! The Switchvox Software uses the latest iOS technologies to improve battery life and allow more accurate alerts/notifications. Your Softphone calls will display the same way as native iOS calls even when the app is closed or the phone is locked.
Private Number – Keep your private number private and safe. Callers will only see your deskphone number.
That's not all! There are more unique features such as Extension-to-extension calls, Real-time Status/ User Presence, Wi-Fi, 4G or LTE connectivity await your exploration!
Not sure where to start? Click here to check out Digium's Switchvox Softphone Start Guide or simply raise your phone to give our VoIP experts a call at 800-398-8647 to discuss your specific needs!