The Fear of BYOD: Why Smartphones Might Not Be a Smart Choice for Your Business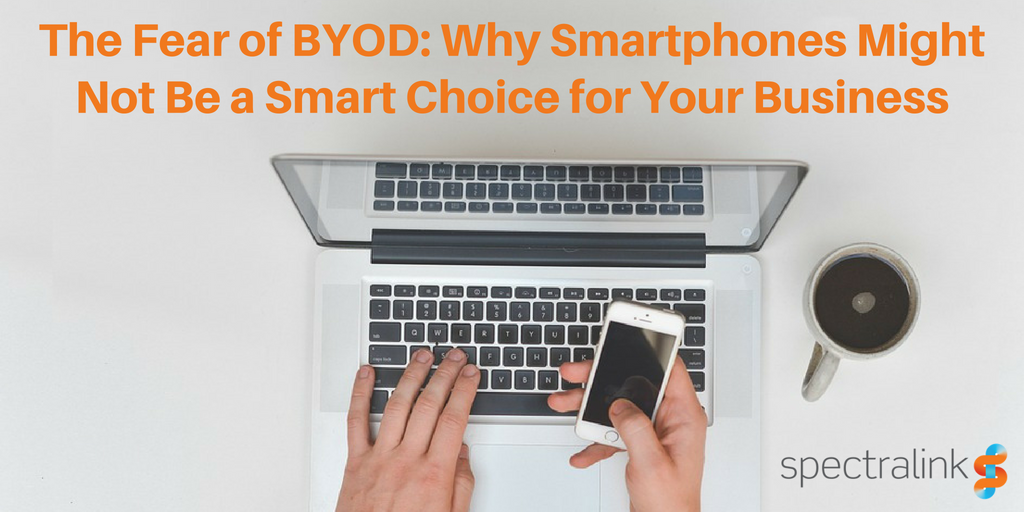 For small clinics, retailers, and warehouses, it's easy to let your employees use their personal smartphones to communicate at work and achieve higher productivity with lower costs. But deploying the wrong devices can actually have the opposite effect and cost you more! In this article, we are going to find out why personal smartphones might not be ideal for business communications and what can be a smarter choice for your organization. Let's get started:
Reason 1: Privacy and Security
Personal mobile devices are designed to access and share data in the cloud, which makes duplicating data and moving between applications very easy. However, this also makes tasks such as accessing patient data, while protecting the confidentiality of protected health information as required by the Health Portability and AccountabilityAct (HIPAA), a huge challenge.
IT professionals may also be concerned that employees might lose their smartphones or be careless with important information, which can lead to the mishandling of data!
Reason 2: Integration and Management
Chances are your employees have all kinds of different mobile phones, therefore, your IT team has to be able to handle the diversity of multiple products and platforms. This makes managing the devices very difficult and complicated, especially with new handsets and firmware updates being released every few weeks. An IT professional's ultimate fear is that they will lose the full visibility and control over how employees handle company data, leaving your organization vulnerable.
Reason 3: Call Quality and Work Productivity
One of the greatest challenges for smartphones is delivering good voice quality using your company's in-building WiFi network. Since smartphones are designed for data and cellular voice calls, and although they do support WiFi functionality, they are not optimized for voice. Interrupted phone calls can create frustration and misunderstanding among your staff, customers or patients!
Another challenge you will want to consider is that using personal devices at work can be distracting. With text messaging, social media, personal calls, and work-related activities all mixed together, the overall work productivity is very likely to be reduced especially for nurses, retail store assistants and manufacturing workers.
What Can You Do?
You can educate your employees, provide them with clear guidelines and add security measures to include encryption, two-factor authentication, etc. However,  there will still be employees who make mistakes or blatantly disregard your instructions (It's human nature!). Luckily, Spectralink has a better solution for you- purpose-built WiFi phones!
Why Spectralink WiFi Phones?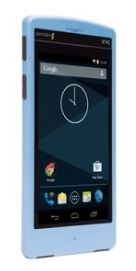 Purpose-built phones like Spectralink WiFi Phones are a smarter choice for your business. Spectralink devices offer reliable network connectivity not just to a cellular network, which many employees won't have access to while on the job, but also to the corporate WiFi. Unlike most consumer smartphones, these devices are optimized for voice and come with echo cancellation and noise suppression to provide excellent call quality. 
Deploying Spectralink WiFi phones ensures your employees will have access to the apps and data they need, and be as productive as possible in any environment, allowing you to easily share phones among employees across shifts for better ROI and giving you complete control over company data, devices, and applications.