First Look: CounterPath Bria Softphones for Apple, Android, and Windows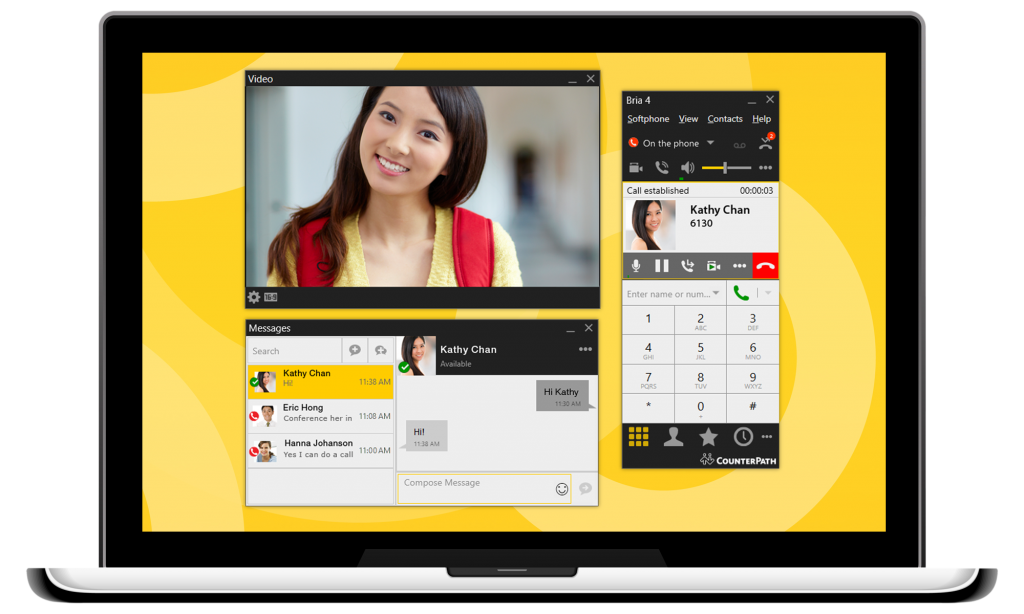 VoIP Supply is now offering another VoIP phone option with the CounterPath Bria Software as a Service (SaaS) for flexible desktop and mobile communications from the cloud.
What Is It?
CounterPath Bria is a softphone that can used on a variety of devices that will keep your remote and mobile workers connected to their business phones when they're outside the office.
Currently VoIP Supply is offering Bria for:
Apple:  iPhone, iPad, and Mac Desktops
Android:  Smartphones and Tablets
Windows:  Desktop PCs
With Bria there is no additional hardware to buy, no installation costs, and no maintence.  Simply use your existing devices and CounterPath manages the communication network on the cloud.
Bria provides voice, video, instant messaging, presence, analytics and reports, plus the standard VoIP calling features you're used to from your desktop phones.
Who Is It For?
Bria is a great solution for businesses that want to keep up with their employees on-the-go, offer a simple communication solution for remote workers and BYOD applications.
Your company's VoIP phone system can be accessed with Bria from wherever you are on your device of choice so you don't miss out on important customer calls and messages.
Pricing
Bria is available in 12 month, 24 month, and 36 month licences across all platforms and devices so prices vary:
Apple:  $26.99 to $163.99

Android:  $26.99 to $88.99
Windows:  $52.99 to $136.99
Availability
CounterPath Bria Softphone downloads are available right now. Click here to shop all CounterPath Bria options or call 800-398-8647 to speak with a friendly VoIP Engineer.