Global Business, Personal Touch
Achieving Superior Customer Service by Treating Every Call Like Mom's Calling
"These days, when so much is done via email and online and can be impersonal too; it was very nice to speak with a person who genuinely cared about the service they were providing and the customer too." – Maria Obradovic, Powerstone Property Management Office Manager.
The Background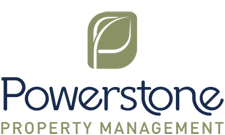 The VoIP market is soaring with small to medium sized businesses and large enterprises with one-third leaving legacy phone systems and adopting a VoIP phone system. In today's digital world, there are many advantages of a Voice over Internet-based foundation. From reduced costs, abundant features and interconnectivity; it is what companies are turning to for unified communications solutions to collaborate more effectively across teams and to seamlessly interact with customers.
VoIP products and solutions continue to surge on pace with the growth of the market. However, this surge and the complexities of VoIP mean that businesses must find an innovative telecom provider that understands the market, brands and can be a one stop source for all of their communication solutions. Moreover, the provider must be an ongoing resource to assist the business as it encounters issues, opportunities and scales up. The key for a VoIP service provider is to be superior at what the technology is all about communication and service.
The Problem
PowerStone Property Management is a successful and full service property management firm that is headquartered in Orange County, California. The growing company also has satellite offices in Anaheim, San Diego and Palm Desert, CA. As the fastest growing firm in the common interest development industry in Orange County, communication with their properties, owners, and staff is critical to delivering the 'Powerstone Promise' as the company builds scale.
Powerstone Property Management Office Manager Maria Obradovic reached out to VoIP Supply in need of accessories for the companies Cisco SPA phones. Having difficulty sourcing the items, Maria called VoIP Supply and connected live VoIP Supply Consultant Brian Hyrek.
The Solution
The items needed were handset phone cords, small but essential items to the company maintaining its communication system. "I needed some specific info on a product and wanted to get the right info and that person helped me and expedited the whole ordering process," said Obradovic. Powerstone Property Management is a frequent customer of VoIP Supply while their favorite VoIP Supply products are headsets the company also uses Cisco SPA business IP phones with corded handsets that their employees use daily to communicate. The company has said that what they like about VoIP Supply is that they are a "truly a customer service driven company that consistently provides great customer service no matter how big or little an order is." Obradovic also went on to say that VoIP Supply's product and solutions are unparalleled favoring "The variety and quality of products and good pricing."
When the items were not in stock and not available for reorder quickly, Brian Hyrek had to come up with an innovative solution to meet Powerstone's need. You see, VoIP Supply treats every call like Mom's calling. The company views every call like it's their Mother on the other end of the phone. When Mom's calling for help, you jump into action. VoIP Supply shows the same care and urgency for every call because the customer comes first.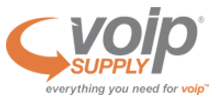 VoIP Supply goes beyond the bottom line when it comes to helping customers in need. The company's approach is to band together to meet customer's needs. That's the approach Brian Hyrek took to solve Powerstone Property Management's need. He collaborated with VoIP Supply Refresh Manager Mike Rehac on a solution that exceeded Powerstone's expectations. VoIP Supply sourced the items through their Refresh Program and provided the items to Powerstone Property Management with a six month warranty.
Powerstone Property Management was thrilled with the solution. "VoIP Supply truly cares about their customers and the professional courtesy extended is appreciated. I don't always encounter that when I've contacted other type of vendors," said Obradovic who also noted that VoIP Supply's website is a top-notch resource and can be "time saver when ordering quality products that are always in stock and ready to ship." She went on to share that sometimes however, the personal touch and live interaction is needed when managing a company's communications system and when she calls VoIP Supply she gets "knowledgeable and professional customer support."
Powerstone Property Management has said that superior customer service, a knowledgeable staff, the breadth of product offerings and solutions makes VoIP Supply a telecom company that they recommend to other businesses for VoIP products and solutions.
About VoIP Supply
VoIP Supply, LLC (https://www.voipsupply.com) is North America's leading VoIP solutions provider and your trusted source for everything VoIP. Since 2002, VoIP Supply has delivered valuable solutions for some 125,000 customers worldwide. With passionate employees, a selection of over 6,500 products including name-brand hardware to our CloudSpan Marketplace and over 20.000 square feet of office space VoIP Supply has an unlimited number of VoIP solutions. VoIP Supply provides you with a fully staffed inbound call center with licensed, certified and highly trained VoIP experts that can help you with any problem you might have. Whether you are a customer, business, service provider or reseller, VoIP Supply has everything you need for VoIP.
VoIP Supply is a three-time Inc. 500/5000 honoree, listed by Business First as one of WNY's Top Private Companies, as well as being consistently ranked one of Western New York's Best Places to Work. VoIP Supply is also the first Certified B Corporation in Western New York.
To learn more, call (800) 398-8647, or visit voipsupply.com and follow VoIP Supply on social media: Facebook(VoIPSupply), Twitter(VoIPSupply) and LinkedIn (VoIPSupply).