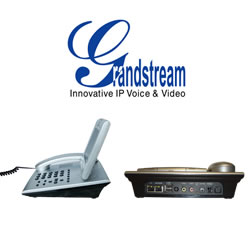 Grandstream today announced the release of the GXV3006. The Grandstream GXV3006 is identical in appearance and functionality to the popular GXV3000, but adds a built-in FXS port, allowing the user to connect a traditional analog phone, cordless analog phone, fax machine or other analog telephone device to the IP Videophone.
The GXV3006 includes an FXS port which enables users to connect their analog phone directly to the device to make/receive VoIP calls. A cordless analog phone can be connected to this device for optimal flexibility.

Like other models in the GXV300x series, this model is an unrivaled provider of face-to-face communication for any multi-media communication environment like the virtual office. Use this visual communication experience to reduce your travel costs and maintain close relationships with friends, family and colleagues world wide.