How to Build 3CX Quotes that Win Deals
Did you join our 3CX Bootcamp Webinar this month? Don't miss out on helpful information that will help you win more deals! This month, our partners at 3CX talked about building effective quotes. Here's a quick recap: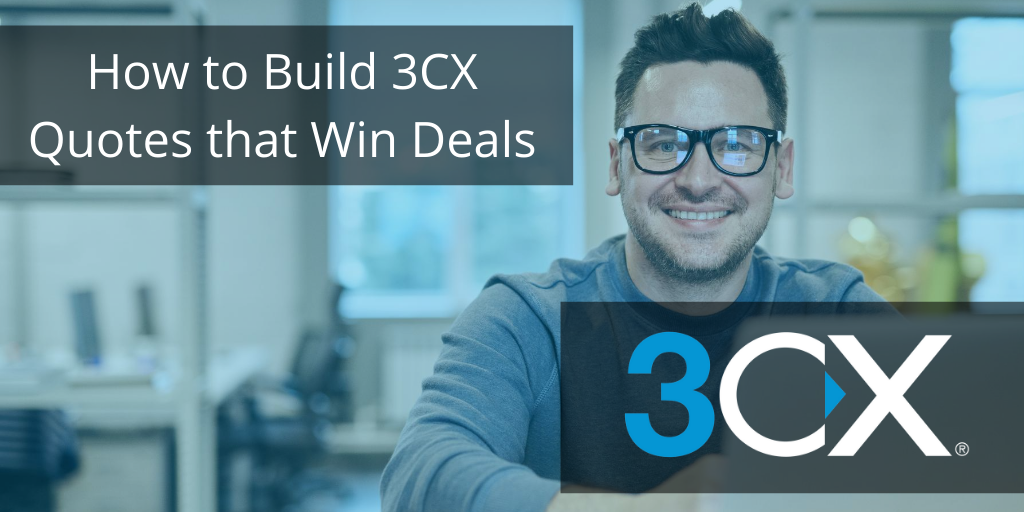 During the webinar, we gave our partners some tips that will help them build out effective quotes step by step:
1) Try to find your customers' nonnegotiables, such as:
Remote Users
Multiple Office Locations
Application Integrations
Lower monthly cost?
Evaluate existing equipment:
2) Conducting Site Survey
Analog System or IP-based
Are they VoIP Ready?
PoE Switches
Internet speed
Existing Server Capacity
Reuse of IP Phones
Design Call Flow
3) Prepare for your proposal, including:
An introduction to your company and your value proposition
An overview of 3CX and our capabilities
A justification as to why 3CX is an ideal fit for the SPECIFIC customer
System Specifics – call flows, IVRs, integrations, feature required ect.
A Fee breakdown 6. Next Steps/ Timings
Download our presentation slides to learn more!
Snom also joined us to talk about their product offerings and the new trade-in rebate program.
See how Snom's D Series IP phones work seamlessly with the C520 and C620 Wireless conference phones. For a larger room setting, you can also add the C52 speakerphone. Building a flexible wireless work environment is easy with Snom!
Download Snom's presentation slides
Snom Trade-In Program
Get rebates when you replace your old business phones! This promotion is valid on:
Purchases or lease agreements from July 15, 2020 through July 15, 2021
Minimum of 5 phones and maximum of 200 phones
Qualifying Snom, VTech or competitor phones (SnomRewards.com)
Download the trade-in program flyer