How To Enable WiFi on The Fanvil X5U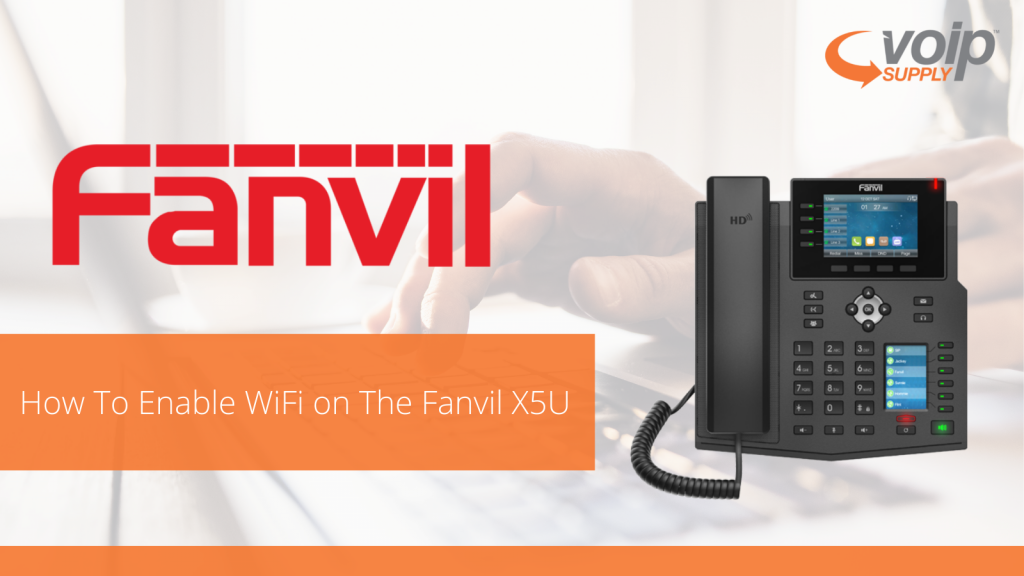 A lot of people have been asking about WiFi phones, so we wanted to highlight a cool feature that's available on the Fanvil X5U. This phone does not have WiFi built in but you can still make it WiFi capable by using a WiFi dongle.
In order to enable WiFi on your Fanvil X5U follow these steps!
Plug the WiFi Dongle. Press Menu > Basic > WLAN. 
Press the OK soft key to enter the WLAN open interface. After opening, press the Scan soft key to display the list of Wi-Fi scanned. 
Lastly, press the Enter soft key to enter the available Network, select the wireless network and then press the Connect soft key and enter the password to connect.
And now you have a WiFi enabled phone! There are other IP phones on the market that do the same thing or even have WiFi built in. If you have questions about this phone or any WiFi phones leave a comment below or reach out to us at 800-398-8647.