How To Hide My Caller ID On a Snom D735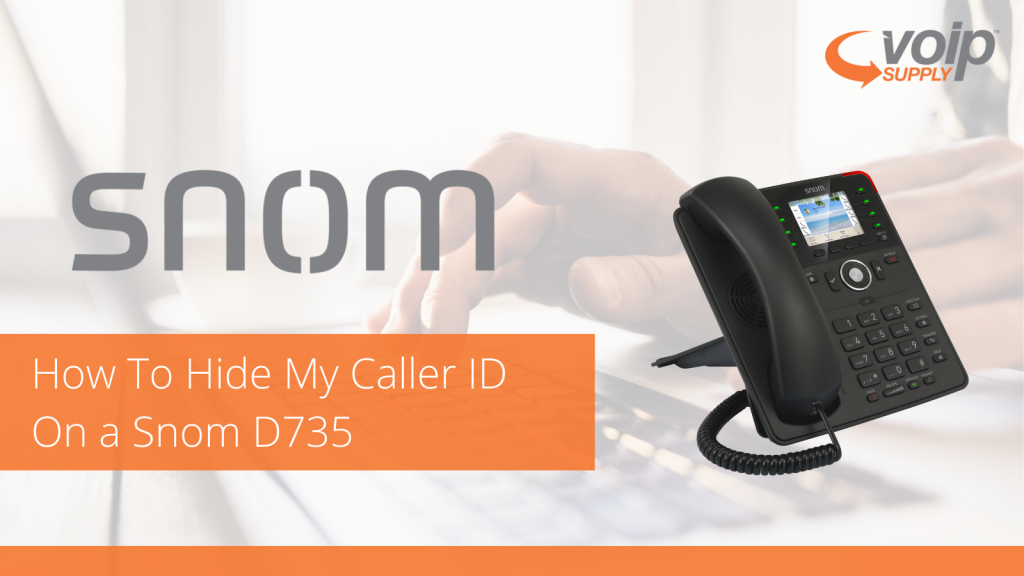 There are times that you may not want people to know your phone number when dialing out. Most VoIP Phones give you the ability to hide your caller ID and phone number. 
For this how to, we will walk you through how to do that on a Snom D735. You will want to keep in mind that when you do this your call might not be accepted if the other phone you are trying to call is set to reject anonymous calls.
Go to Settings on the Phone:
Press and select Call Features > Outgoing Calls > Hide own outgoing ID.
Press to change the setting from no to yes and vice versa.
Press briefly to return to the previous menu, press for two seconds to return to the idle screen.
There you have it, now when you make an outbound call on your Snom D735 your caller ID will be blocked. If you have additional questions about this feature or phone, leave us a comment below or reach out to us at 800-398-8647.