How to Interpret the LED Indicators on the Jabra Evolve2 75 Series Headsets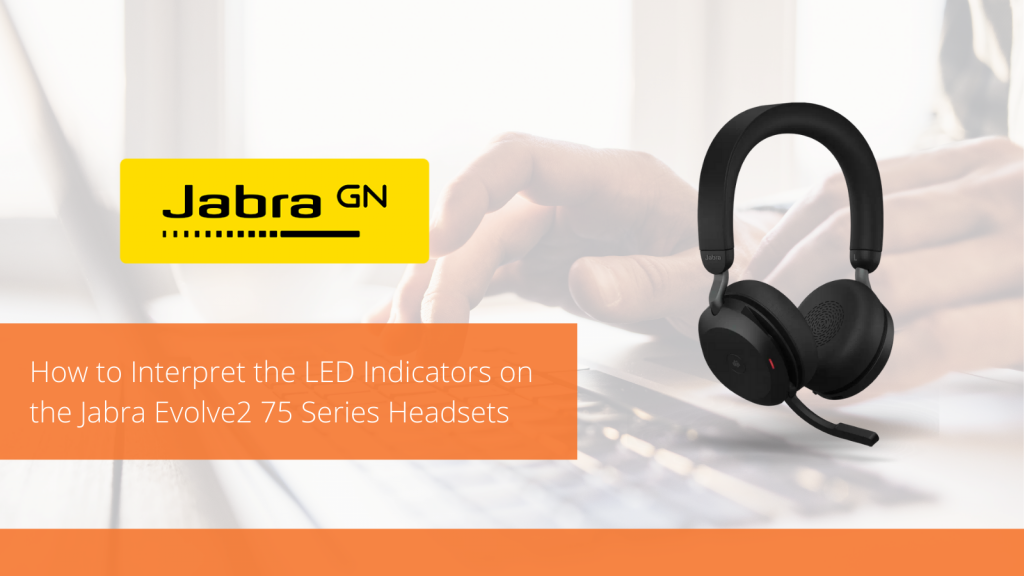 What does the lights on your headset tell you? These colorful lights are more than just normal LED lights. They are giving you information about your battery, power status, calling status, and more!
What does the LED lights on my Jabra Evolve2 75 mean?
Depending on the LED colors and behavior, it can mean different things. Check out this chart for an overview of the corresponding status:
There are two LED light locations.
On the top: Busylight LED

Red – busy
Flashing Green – incoming call
Slow Flashing Purple – trying to connect to Microsoft Team *This will time out after 10 seconds
Fast Flashing Purple – Microsoft Teams notification

At the bottom: Status LED

Green – power on/ battery full
Yellow – battery medium
Red – battery low
Flashing Red – battery critically low
Flashing Blue – pairing
Flashing Purple – resetting/firmware updating
Flashing White – headset docked in an optional charging stand
There you have it! Visit our website to learn more about the Evolve2 75 Series or simply give our VoIP experts a call today to learn more!