How to Make an Emergency Call from Spectralink Versity WiFi Phone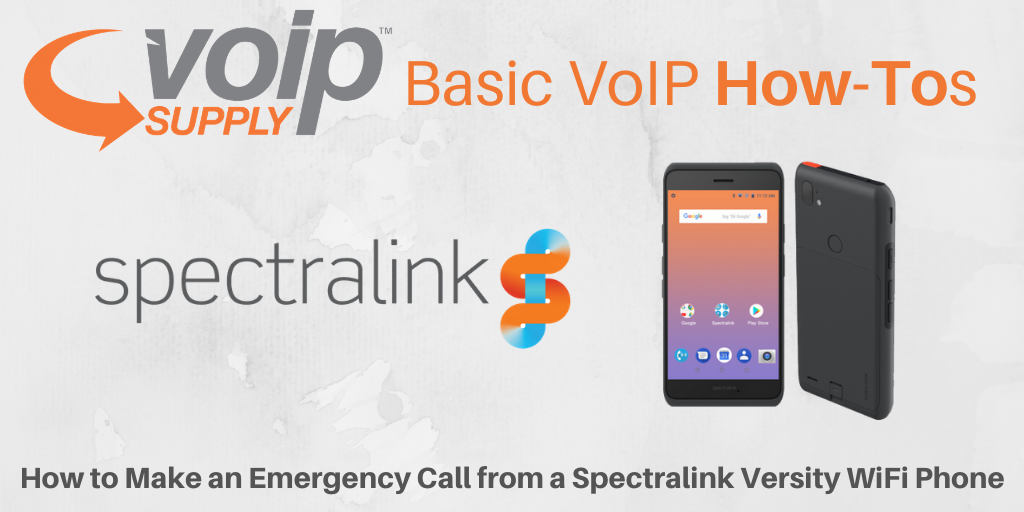 Many of our Spectralink Versity customers are healthcare providers that face emergency events almost every day. Having the ability to make an emergency call right from your wireless device is important! 
Spectralink Versity is a perfect WiFi phone solution for the healthcare industry as it is easy and secure to operate. Today we are going to show you how quick it is to make an emergency call right from Spectralink Versity's lock screen!
How to make an emergency call from Spectralink Versity's lock screen 
Spectralink Versity WiFi phone allows you to directly enter an emergency number from its lock screen. Only emergency numbers will be activated here. 
Tap EMERGENCY

Dial emergency number. If the number has been programmed in Biz Phone, the Biz Phone app will open and the call will be attempted via Wi-Fi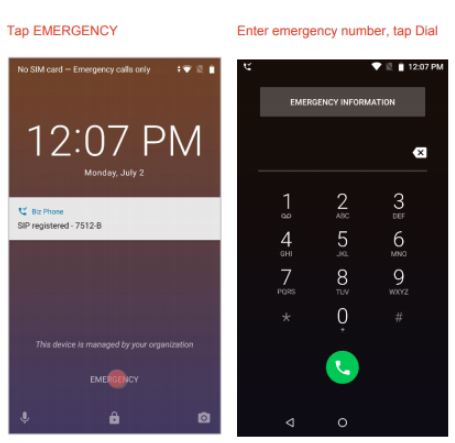 If your system administrator has programmed emergency numbers, they will be available through the EMERGENCY INFORMATION banner. From the lock screen: 
Tap EMERGENCY banner 

Tap EMERGENCY INFORMATION two times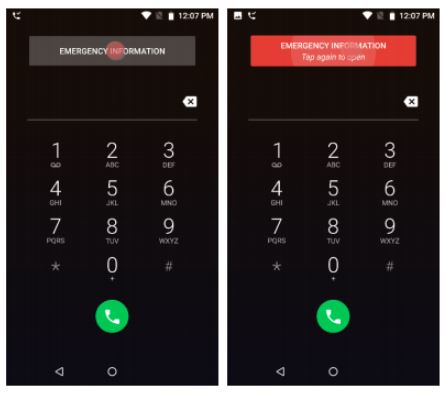 Read the user guide to learn more: https://support.spectralink.com/sites/default/files/resource_files/721-0060-000_1.pdf
Easy enough? Have you successfully dialed out emergency calls on your Spectralink Versity WiFi phone?