How To Manage A Conference Call on Your VVX 250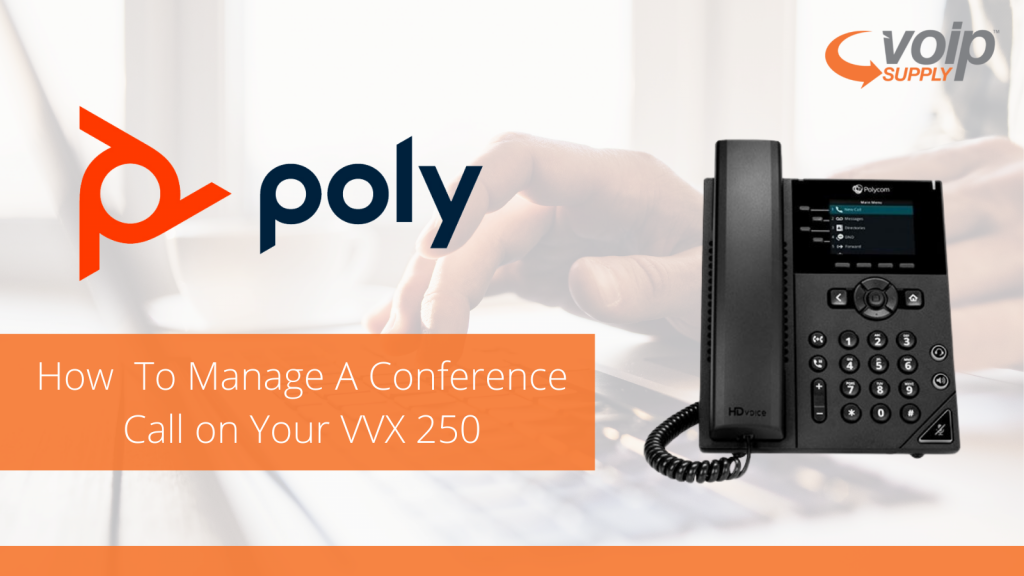 We tend to do a lot of conference calls these days and one of the really cool and nice features of the Poly VVX 250, VVX 350 and VVX 450 is the ability to manage the conference call right from the phone! 
As long as you are the moderator of the conference call you can manage all or individual conference participants by following these steps!
You have two options when managing all participants on the conference call:
Select HOLD to hold all participants.
Select MUTE to mute all participants.
If you want to manage an individual participant because maybe their dog is barking, kid is running around in the background, I mean you name it you have probably heard it in 2020, so to manage the individual follow these steps
Highlight a participant and select MANAGE.
Do on of the following options:

Select Far Mute to mute the participant.
Select Hold to place the participant on hold.
Select Remove to remove the participant from the conference and create a separate call with the participant.
Select Information to view information for the participant.
Again, if you are the one in charge of moderating a conference call, it's really handy to know these simple features. They can help you be the conference call hero when someone forgets to put themself on mute!
If you have additional tips you think would be helpful to our readers feel free to comment!