How to Set Algo's 8301 as a Multicast Master to Stream Music
Streaming music to multiple speakers comes in handy when you have events or important announcements to share with your audience. Luckily, Algo's 8301 made it so easy to set this up!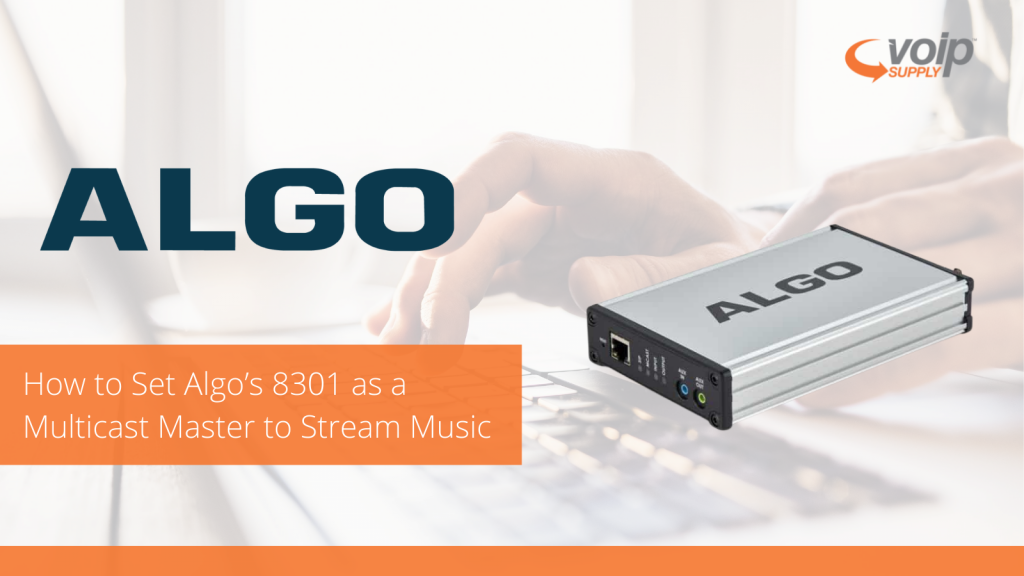 Background Music Streaming on Algo's 8301 Adapter & Scheduler
The Algo 8301 Paging Adapter & Scheduler, when set as a Multicast master, can stream background music to other Algo slave devices on the network from a music source connected to the 8301's AUX Input. You simply need to make sure that:
The Automatic Gain Control (AGC) is 'Disabled' in Basic Settings > Features tab on all the slave devices.
On the Multicast master device, select 'G.722' for the Master Output Codec setting in Advanced Settings > Advanced Multicast tab.
That's it! Enjoy streaming music throughout your facility. Visit our product page to learn more about the Algo 8301 and how you can take full advantage of this device!