How to Troubleshoot Unsuccessful Jabra Talk Pairing
Did you fail pairing your Jabra Talk headset with your mobile device? Remember, Jabra Talk Bluetooth headset allows users to pair 2 devices at the same time so it won't work trying to pair with more than 2 devices.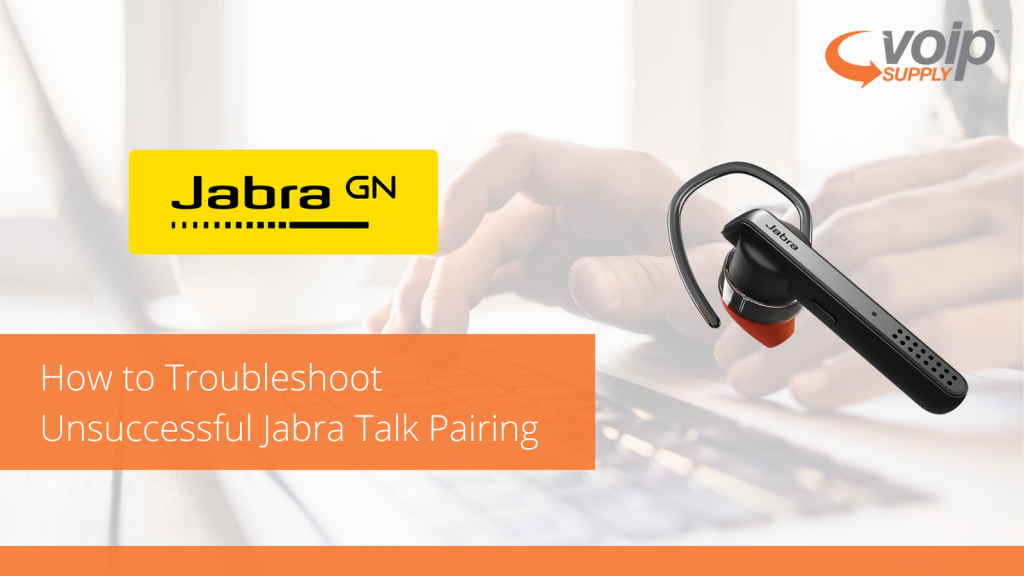 Here are a few things you can try before contacting support:
Restart your mobile device
Restart your Jabra device
Check your Jabra device and make sure it is in pairing mode
On your mobile device, turn Bluetooth off and on.
Try to pair your Jabra device using a different mobile device. This is to confirm that a different mobile device will find and pair with your Jabra device.
Check the firmware version on your Jabra device. Is it updated with the latest firmware?
Reset your Jabra device.
If you have tried all the steps mentioned above and still can't pair your Jabra Talk with your mobile device, contact support to get more information.