May VoIP Hardware Roundup: New H20 DECT Headset, New SmartNode eSBC, and More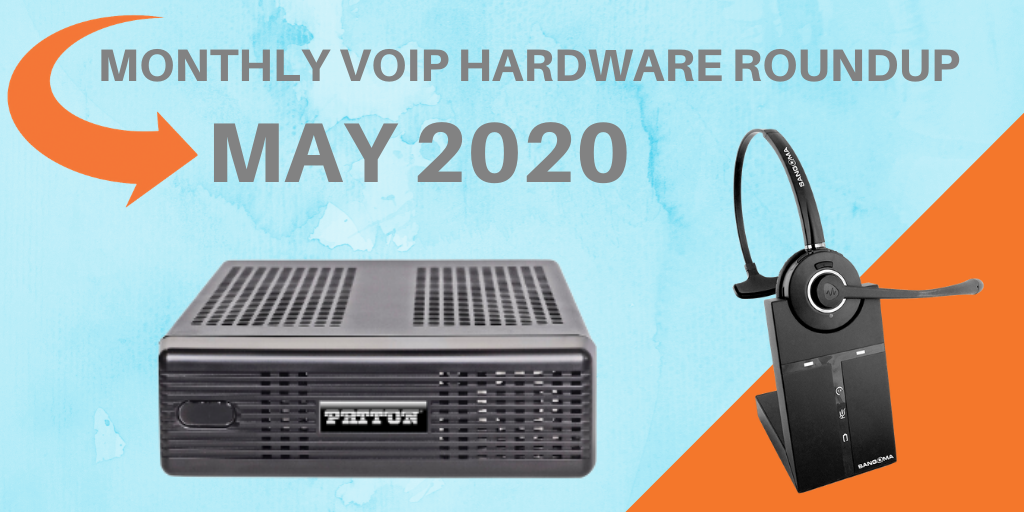 If you are using Sangoma's S Series and D Series, you have to check out the new H20 headset! This new headset is designed with voice-dedicated DECT technology removing Wi-Fi interference with wideband audio delivering high-definition voice and audio. This headset is currently in stock. Order today!
Download the H20 datasheet here
Automatic configuration with Sangoma D-Series and S-Series IP phones as well as Zulu and Switchvox Desktop Softphones
Exceptional audio quality
Noise-canceling microphone
Call status and mute LED indicators
The main difference between the H10 and H20 is that the H20 works with the Zulu and Switchvox Desktop Softphones across a standard USB connection to the computer; whereas the H10 only supports the S and D-series VoIP phones.
If you are looking for a versatile session border controller to add an extra layer to your phone system, you can't miss out on Patton's new SN5600! This device provides more features than a typical eSBC. It includes software feature licenses of SIP Registrar, IP Routing, and SIP TLS.

It also functions as an edge access router, a Quality-of-Service (QoS) management node, and a network monitoring agent. See our product page to learn more!
Number manipulation and call routing are included with every Patton eSBC
Supports up to 1,000 SIP to SIP calls
Full-integrated with Patton Cloud edge-orchestration
Call load distribution across multiple network links