Mobotix Installed as World's Highest Webcam to View Mt. Everest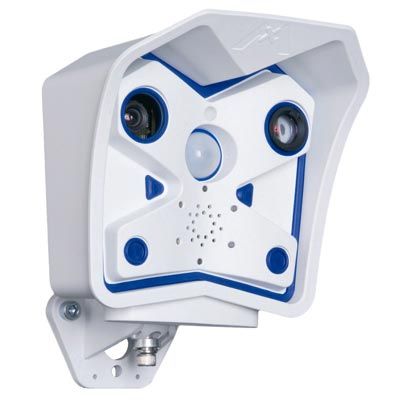 Mobotix's Outdoor IP Cameras are made from a fiberglass-reinforced plastic that's normally used to manufacture hard-wearing exterior car components. 
So it's no surprise that a solar powered Mobotix M12 camera is now the world's highest webcam at 18,514 feet (5,643 meters) on the Kala Patthar mountain.
Mobotix Outdoor IP Cameras are deployed in arctic and desert extremes with an operating temperature range of -22° F (-30° C) to over 140° F (60° C). And with a low power consumption, temperatures inside a Mobotix camera remain temperate resulting in a longer life span. 
Perched on the Kala Patthar mountain to provide high definition, megapixel views of Mount Everest, the world's highest Mobotix IP camera is being used with the world's highest weather station on Mount Everest as part of the Everest Share 2011 research project with hopes that the images taken will provide a window into climate change.
You can view the Everest Share images here.
If you're wondering what would happen to the camera if there's an avalanche or a boulder falls on it, ABP Technology shows us that Mobotix IP cameras have a knack for surviving vandalism, lightning strikes, and missle attacks.