On a budget? Choose Refresh Polycom Phones
Here at VoIP Supply, we pride ourselves at being the one stop shop for all of your VoIP hardware and software needs.
Our Refresh line of VoIP Hardware encompasses a large variety of phones, gateways and switches that have been reconditioned and put through a meticulous 10-step process to assure that our customers only receive quality products.
This month for our dose of Refresh, we are featuring Polycom VoIP phones that would make a great addition to any home or office.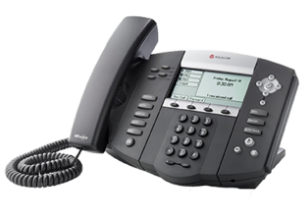 This is an advanced IP Phone with 4-lines and dual switched Gigabit Ethernet ports. Part of Polycom's SoundPoint series, the IP 560 features HD Voice with wideband audio. You'll be sure to hear and be heard clearly and echo-free. With a large backlit LCD display and support for Power over Ethernet (PoE) the IP 560 from Refresh is a great choice for management employees.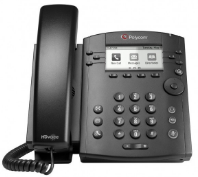 Here you have a mid level VoIP Phone that is also part of Polycom's Business Media Phone series. The VVX 310 is Gigabit and supports up to six lines. With dual RJ45 ports, this phone is suitable for call center operators and cubicle style environments. The VVX310 complements your PC by allowing you to view and manage workplace applications such as calendars, meeting reminders, and instant messaging presence right on the phone display.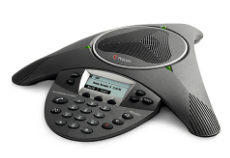 The IP 6000 provides crystal clear conference calls for small to medium sized rooms. Its 12-foot microphone pickup hears every word and clearly communicates it to the other end. Featuring full-duplex technology and echo cancellation, you won't get any distracting drop-outs or redundancy. Supporting Power over Ethernet (PoE), this conference phone makes setup easier as it can be placed anywhere and not necessarily near an outlet. The IP 6000 is the perfect solution for all of your voice conferencing needs with advanced call handling, security, and provisioning features.
Refresh Polycom phones are not only dependable, but also affordable and backed by our full six month guarantee. We trust that our phones have been properly examined and upgraded with the latest firmware. We also intuitively set the phones back to their default settings so that you get a clean slate to work with. Lastly, we repackage the phones in all new bubble wrap and boxes with all the applicable original components (phone, handset cord, base stand, RJ45 cable and manuals). Rest assure that when you choose Refresh, you are choosing quality!