Poly Edge E Phones are Now Certified for Zoom!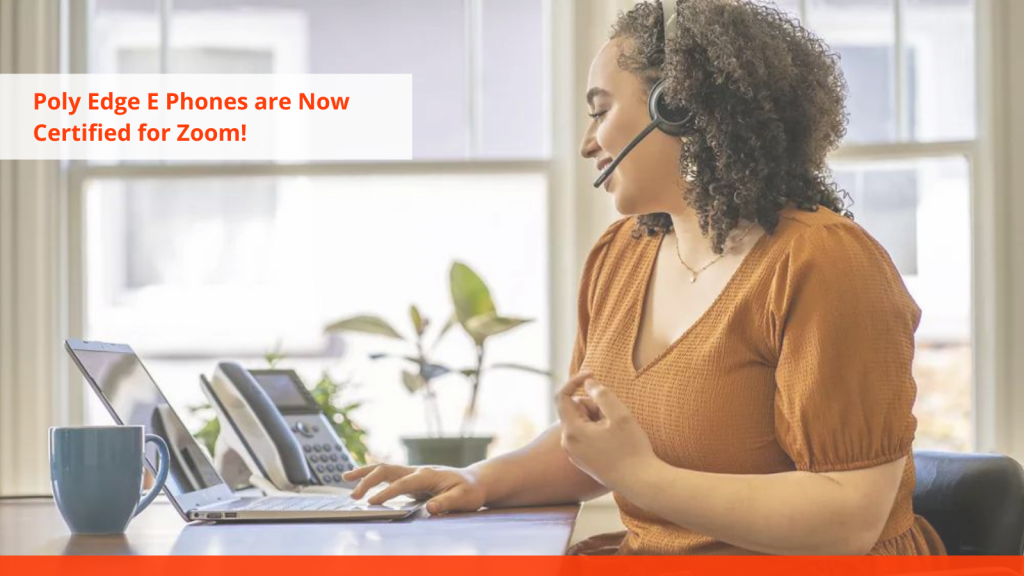 Exciting announcement – Poly's Edge E Series Phones are now certified with Zoom, offering customers a smoother user experience! The Edge E Series is also recently certified with Metaswitch. With these new partnerships, Poly's Edge E Series is now able to offer a new, efficient way of hybrid working.
About Poly Edge E Series
The Edge E Series is Poly's most versatile phone to date. Built for hot-desking or home offices, these devices offer customers a wide range of features for an easy hybrid working experience.
Popular features include:
Easy hot desk technology
Rich acoustics including Poly NoiseblockAI and Poly Acoustic Fence technologies
Seamless integration with headsets and mobile phones 
Integrated Bluetooth 5.0 gives users freedom to move about the office
Check out Poly's interoperability and compatibility page for more information.
Click here to visit our product pages to learn more about how Poly's Edge E Series optimizes your hybrid working environment.