Q&A: What do "NC" and "UNC" mean on VoIP Headsets?
If you have been shopping for a headset, you would notice that some headsets are labeled as "NC" or "UNC". What do they mean? Let's find out!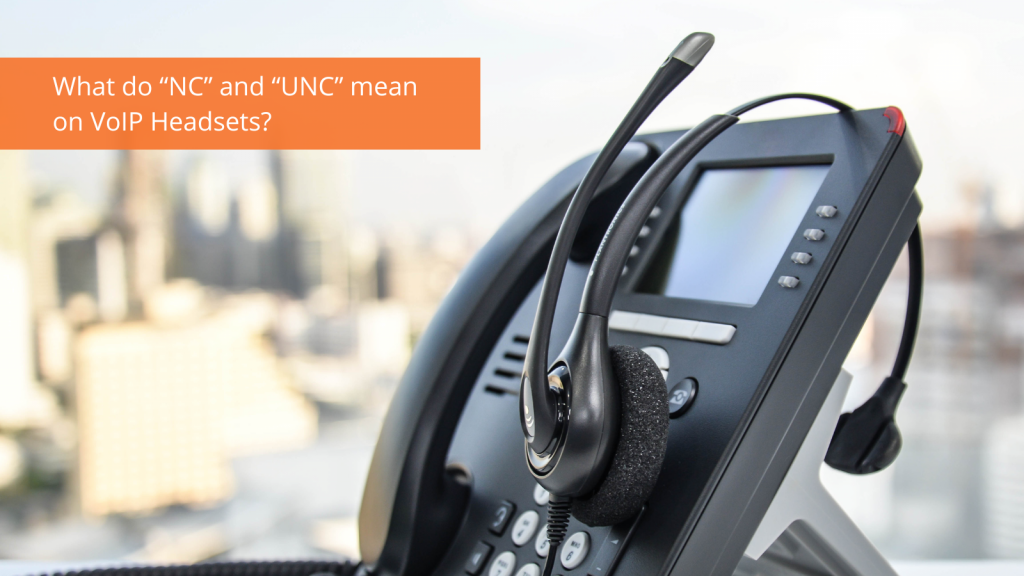 What do "NC" and "UNC" mean?
"NC" stands for "Noise Cancellation, and "UNC" stands for "Ultra Noise Cancellation".
Which one is for you? It depends on the environments you want to use these headsets in.
For example, if you are planning on using your headset in a very loud office environment, then an Ultra Noise Cancellation (UNC) headset would be an ideal option. UNC headsets are designed to pick up only sounds very close to your mouth and they eliminate literally all background noises. 
However, if you are a multitasker looking for a headset that can allow you to focus on what you need to accomplish while being aware of your surroundings, a regular Noise Cancellation (NC) headset will do the trick!
Check out some of the popular options: