Save with Sangoma and FreePBX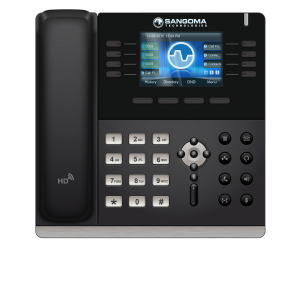 In an age where companies are all racing to create the most seamless and quality products, one manufacturer seems to be leading the pack in the VoIP phone and PBX world. With the acquisition of FreePBX, Sangoma has created a full solution for customers, providing seamless integration along with great products.
One of the most frustrating things as a consumer is when something inevitably goes wrong, we either cannot figure out the issue ourselves or technical support constantly redirects us through many levels of support before resolving the issue, if they can.
For example, my internet connection at home went out the other day and I called the provider. They checked into a few things and escalated me into another tier of the help desk before saying it is probably my router. The router was provided by a third-party installation company so they said I need to contact them because that is the issue. I proceeded to call the third party company who immediately directed me back to the provider. This was very frustrating because both companies pointed the finger away from themselves and I was still without good WiFi. By Sangoma bringing everything under one roof so to speak, customers will not have to call one, two or three different companies when trying to troubleshoot any problems that arise.
Along with the seamless integration offered by Sangoma phones, they also come from the manufacturer with a wide array of features programmed right in the phone. These apps can be accessed directly through the phone without having to go into the PBX control panel and control the specific features. Some of the dozen or so included apps are Visual Voicemail, Conference Room and Follow Me Management and Presence.
We wanted to highlight some of the cost savings you can expect when you purchase a full Sangoma Solution.

To learn more about the Sangoma line up of phones and the functionality, please register for Sangoma's and VoIP Supply's co-hosted Webinar on November 22nd.