Select the Best Conference Phone for Your Business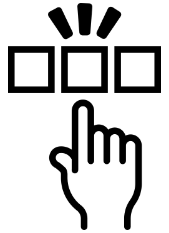 Are you overwhelmed by the amount of conference phone options available on the market and don't know where to start?
Instead of jumping into the purchasing decision and being stuck with the wrong solution, we suggest you spend some time to learn the basic functions of a conference phone and what advanced capabilities are available on the market.
Start at the basics
Looking at a conference phone with lots of powerful, outstanding features, we often get distracted and forget about the basic question – why do you need a conference phone? If a conference phone can't fulfill your basic conferencing requirements, then it's valueless for you.
No matter how many advanced features it comes with, be sure to start with the basics. Here are some of the common, basic functions your conference phone should have.
HD voice technology and 360 degree Audio
Power over Ethernet (PoE)/ USB
Call forwarding/ transferring
Depending on where you expect to use a conference phone, you should also be aware of the microphone pickup range and the number of participants the solution can support.
Additional Useful Features
Next, you should make a wish list of the conferencing features you'd like to have and the budget you're willing to pay. Here we collected some popular features that may be useful for your business applications.
Compatibility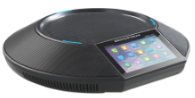 Make sure your solution is compatible with the platforms you use. For example, GVC3200 video conference allows full utilization of apps such as Skype for Business and Google hangouts.
Expansion Microphone 

This could be useful when you have more participants in the meeting. Available options include: Yealink CP860, Konftel 300IP, and more.
Wireless Option
Hold wire-free conference calls where and when it is convenient. It makes sense if you plan to use the solution in multiple locations.
Recording

Recording function comes in handy when you need to recap the meeting later or use it elsewhere for other purposes.
Other Functions  
Touch Screen and Speed Dial speed up your calling process; Busy Lamp Field (BLF) tells you when there's a call on hold. More other user friendly functions awaiting your exploration. Learn more!
Search for a certain conferencing feature? Need a solution suggestion? Contact our VoIP experts today at 1-800-398-VoIP or email at [email protected] to find out more information!