Try the New Sennheiser OfficeRunner Wireless Headset Free for 60-Days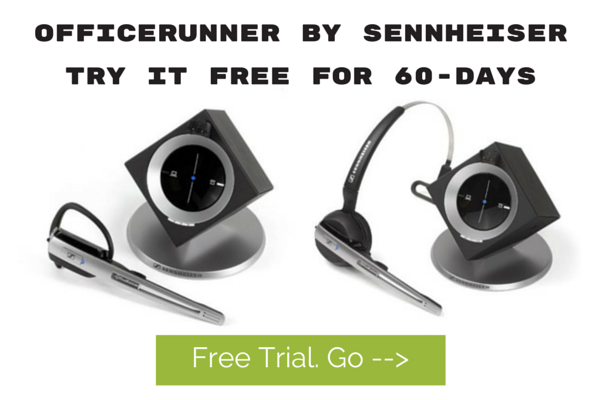 The new OfficeRunner Wireless Headset by Sennheiser is now available at VoIP Supply.
This sharp looking headset comes with a range of options that will easily fit into your working style:
Connectivity: Connects to VoIP phone or your MAC/PC.
Wireless: Range of up to 400 feet.
Fit: ​Convertible, over-the-head and on-the-ear styles.
Talk Time: 12 hours on a single charge.

If You Don't Like It, You Can Return It
The OfficeRunner offers an unheard of 60 day Money Back Guarantee.
Try this headset out and if you don't like it you can send it right back to us for a full refund. VoIP Supply also offers payment terms so, there's really no risk.
If You DO Like It, There's a Full-Replacement Warranty
If you love the OfficeRunner and don't want to return it, you're still covered.
The OfficeRunner carries a 3-year, full-replacement product warranty. They'll replace any faulty unit without hesitation and will send a replacement unit right out to you so you don't have to wait for a repair.