Spectralink Versity Adds New Features to Improve The User Experience
Designed with your business continuity in mind, Spectralink Versity is known for its ability to empower your staff to enhance and streamline workflows with user-friendly features and functionality.
As Spectralink constantly updates their handsets to ensure the best user experience, more innovative new features and bug fixes have been added in the latest software release. Let's check out how your business can take advantage of them!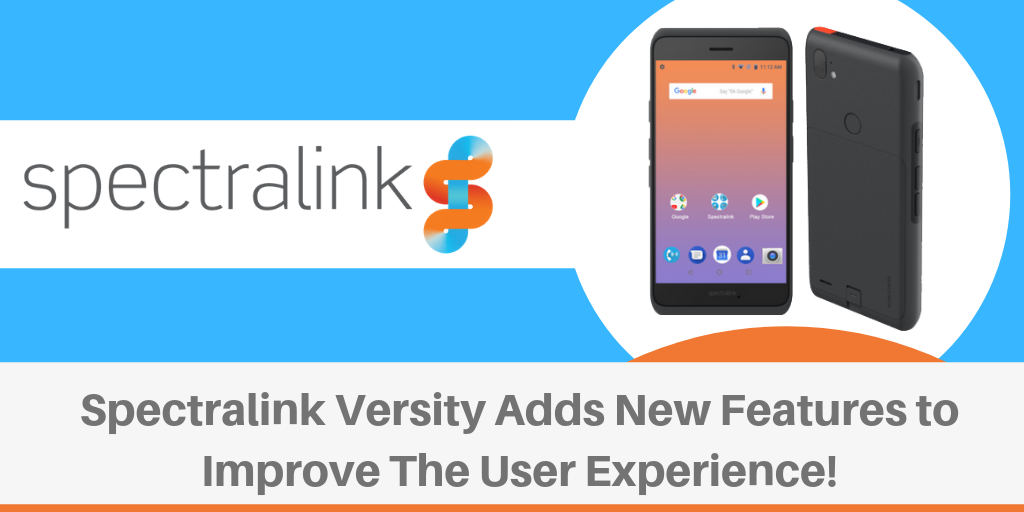 What new features have been added?
Batt Life application – displays the current condition of the battery and allows the user to adjust charge alerts

Biz phone – revised to align with the current Google phone app

Device app – new time settings are added to the Device Settings app

Barcode app – allows the user of the Enter key to move to the next field to be populated by scanning

Logging app – new advanced debugging assists the collection of data for debugging phone issues when they occur in the field.
Download the Software Release Notes
Download White Paper: Rethinking Smartphones for the Enterprise
How does your business benefit from using Spectralink Versity? We're excited about these new add-ons and would love to hear from your experience! For more information, visit our Spectralink page or simply give us a call at 1-800-398-8647.