Spectralink WiFi Phones Solve your Healthcare Communication Challenges
Communication is at the heart of patient-centered health care. Without a dedicated communication system, many hospitals and clinics struggle to provide the best care possible to their patients effectively. That's where Spectralink Clinical Devices come into play!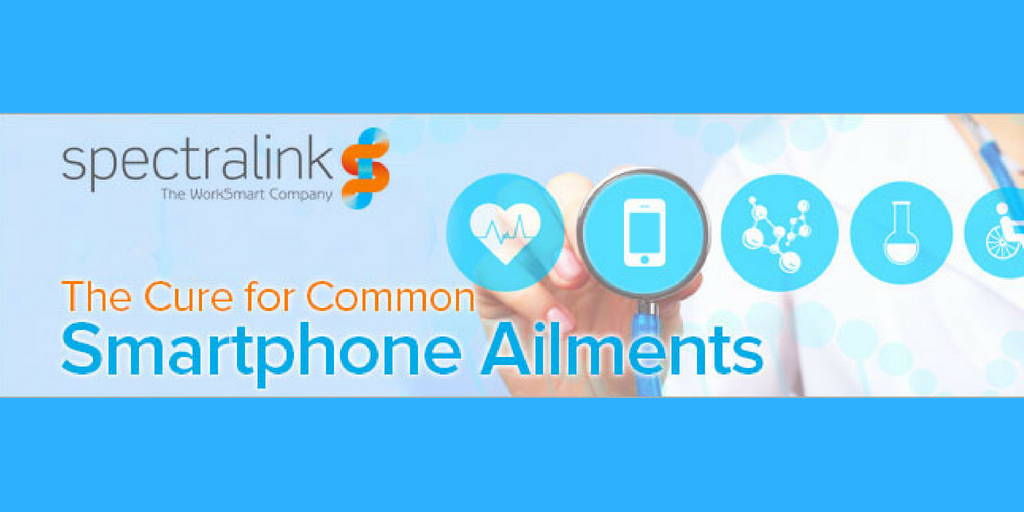 Spectralink's WiFi phones have helped many healthcare providers like yours solve communication challenges. Here are three of the most common ones that we address:
Top 3 Healthcare Communication Challenges and Solutions
Challenge 1: Retrieving patient records is a time-consuming process
Having patient records and current information at their fingertips enables clinicians to spend more time with their patients. Spectralink's PIVOT WiFi phone gives clinicians like you immediate access to patient records so that you can offer the best care possible and save valuable time to treat your patients right! A faster response will also improve patient satisfaction.
Challenge 2: Personal smartphone use increases potential security risks
Your personal smartphone comes in handy to access the web or exchange text messages, but it also brings a lot of security issues in a healthcare work environment! With the PIVOT Series WiFi devices, you enjoy the same freedom to roam in the clinic like you could with your personal phone, except that it's much safer. You can eliminate potential security risks and communicate with ease. Plus, the PIVOT WiFi phones support leading healthcare apps and come with clinical alerts and alarms, so you won't miss anything important!
Challenge 3: Lack of efficient team coordination
Team coordination can be quite challenging when helping your patients navigate through the healthcare system. Spectralink's PIVOT devices provide your dispersed care teams better coordination and clinical resource utilization with real-time video and secure text messaging. This helps to effectively communicate a patient's need or situation and reduce the risk of communication errors!
More Unique Features from Spectralink PIVOT Series:
Reliable voice quality over WiFi

Dual mode high-resolution camera

Barcode scanner

Large backlit display

Touchscreen with a full keyboard