Telehealth Video Phones Help Seniors Stay Connected with Family and Friends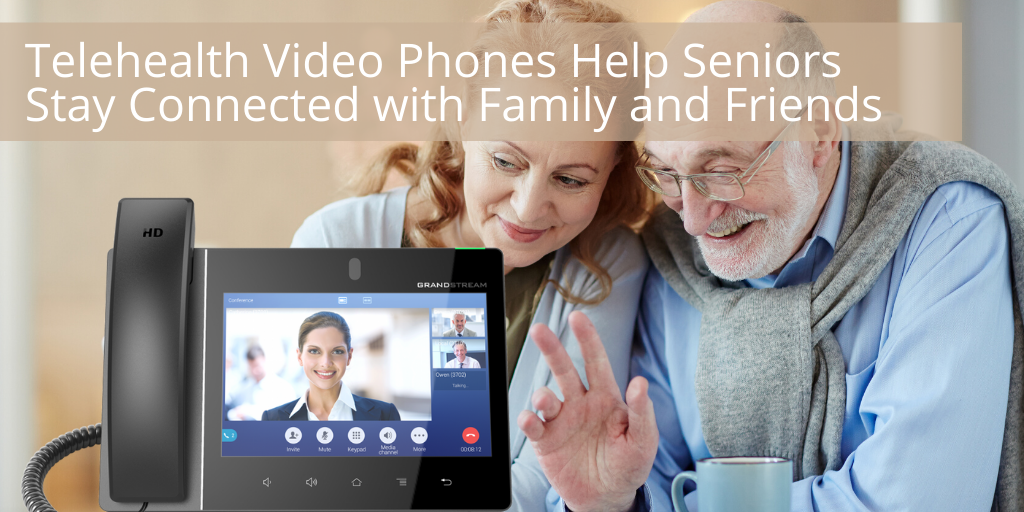 Senior care facilities are facing challenges in the search for an ideal solution to help their residents stay in touch with their family and friends without in-person visits. Luckily, with the help of VoIP technology, social inclusion in these difficult times becomes possible!
What IP Phones are best for Senior Care Facilities?
High-Quality Video
A high-quality video phone is a must when it comes to tele-healthcare visits. Whether it's for a doctor's checkup or a family visit, you want to make sure your residents can see and be seen clearly for the best results!
Android Operating System
Grandstream's GXV video phones with an Android operating system allow you to use the platforms and apps you and your visitors are already familiar with, saving your precious time and money. Click here to learn more!
Integration with Door Entry Systems
The GXV series video phones can be integrated with door entry systems through your facility to allow visitors to make video calls to the residents. For staff, you will be able to view live feeds from any security camera and easily send real-time video alerts/ notifications to any video phones throughout the facility as needed.
Read the case study: Grandstream's Android Video IP Phones Provide Telehealth and Social Support for Seniors across the UK
The VoIP Supply team is here to help you make your facility safe and visitor-friendly. Get a worry-free consultation with our team today at 1-800-398-8647!