Use Skype Without Signing Up for an Account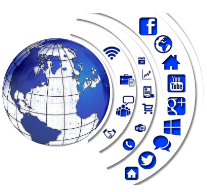 I haven't been using Skype to talk with my family in a while because it's always a pain for me to explain how to download and set up a Skype account over LINE message before we start talking. (Not to mention that my mother never remembers her passwords. 

So, the nightmare never ends.)
If you are facing the same issue, you will be as excited as I am now! Skype now allows users to start a conversation over Skype without downloading or signing up an account. Is it possible? Yes, it is! Let me tell you how.


How to Use Skype Without Signing Up for an Account?
With only 4 simple steps, you will be ready to chat. (It took me less than 5 minutes to set up.)
Tap Start a conversation and add your name
Share the link provided with the contacts you want to chat with via email or social networks
Ask your contacts to click on the link to join your conversation right away!
This new function applies to both individuals and a group. What's even better is that you can still take advantage of all Skype's features such as instant messaging, voice/ video calls, and screen/ file sharing. You are able to invite up to 300 people in chat and up to 25 people on a voice or video chat all for free.
Sounds awesome, but be aware that your conversation will only last for 24 hours and you need to use a web browser from a computer to start as a Guest. After 24 hours, you will need to sign up an account to continue.
Are you ready to try it by yourself? Go to Skype.com now and share with us what you think!