What is your Vision of Workplace Mobility?
Mobility is indispensable for many businesses, especially for industries like healthcare, hospitals, retail and hospitality where your employees have to serve customers or respond to emergencies in a timely manner.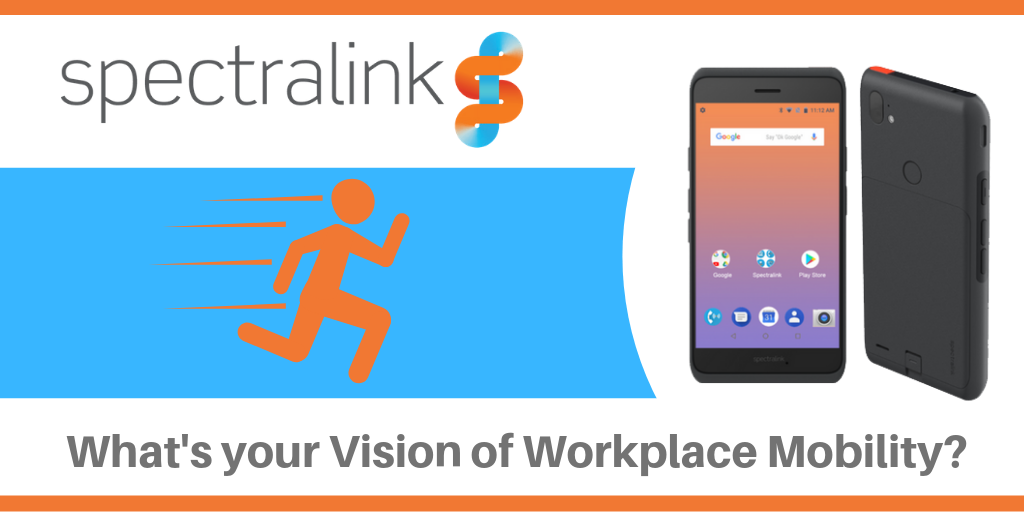 What is your vision of workplace mobility? With Spectralink Versity, workplace mobility is more than just the ability to move around the building without being disconnected. Check out the 4 key features that make Versity your ideal wireless handset solution.
Spectralink Versity: Purpose-Built for 24/7 Enterprise Mobility 
12.2mm Thickness:

Versity is a rugged hand-held device that delivers exceptional availability. It's compact to fit right in your pocket and it eliminates the need for mobile workers to carry multiple devices. 

High durability:

It has been subjected to significant durability tests which have proven it suitable for deployment in harsh working environments such as hospitals, retail and hospitality. 

Hot-swap batteries:

Versity's hot-swap batteries ensure 24×7 operation that cannot be delivered cost-effectively on consumer-grade phones. 

Optional scanner and LTE access:

Versity is equipped with a generous and durable display, optionally packaged with a scanner and LTE (cellular) access and can be centrally managed with MDM/EMM tools.

Learn more about the application management here.
Click here to explore more about the sleekest and lightest enterprise smartphone in the market and learn about how your business can take advantage of it!
Download the Versity datasheet
BlueParrott High-Noise and Ruggedized Wireless Headsets
You may also find the BlueParrott wireless headsets handy for working on the road or anywhere you go without interruptions! 
Their headsets are designed to be used in noisy environments like warehouses, retails, construction sites or busy call centers. 
Why BlueParrott?
Blocks out up to 96% background noise

Up to 24h of talk time, 500h standby time

Multiple comfort wearing styles