Growing up in Northwestern Pennsylvania the first I knew of Yamaha was their snowmobiles, motorbikes and boats. A lot of the kids I went to school with spent their winters and/or summers riding some combination of one or all of them. Later on in high school as a lot of my friends started bands I started to associate the name with drum kits and guitars.
For many years all I knew of Yamaha was their motor vehicles and musical instrument but since working at VoIP Supply I've gotten to know a different set of their products, USB conference speakerphones.
Yamaha USB Conference Speakerphones

Yamaha currently offers three different USB Conference Speakerphones with each of them targeted at a different use scenario.
Yamaha PJP-10UR
The Yamaha PJP-10UR is compact speakerphone that is designed for desktop and personal conference phones. The PJP-10UR has an optimal microphone range of 1.5 feet. This range combined with the sturdy aluminum body, light weight and included cloth storage bag make it a good match for road warriors.
Microphones – 4
Speakers – 2
Pick up Range – 5ft Max 10ft
Max Volume – 80db
Adaptive Echo Canceller
Noise Reduction
Yamaha PJP-20UR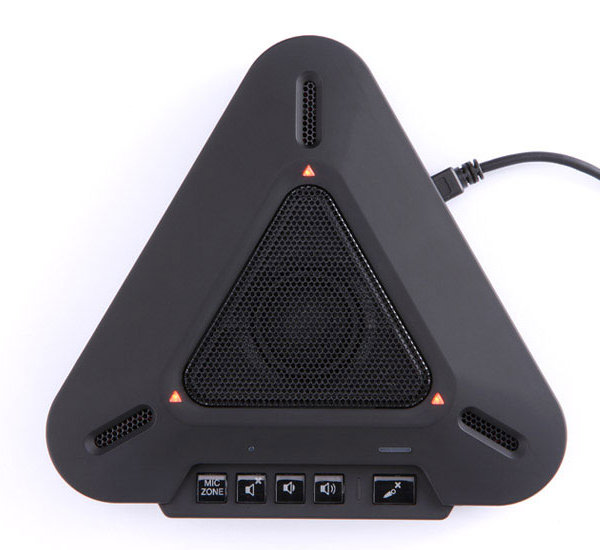 For voice and video calls in larger offices and small conference rooms the Yamaha PJP-20UR is a great solution. The USB powered PJP-20UR features easy plug-n-play setup and features dedicated keys for volume control and LED lights for microphone mute status.
Microphones – 3
Speakers – 1
Pick up Range – 1.5ft Max 3.25ft
Max Volume – 85db
Adaptive Echo Canceller
Noise Reduction
Supports RoHS
Yamaha PJP-50USB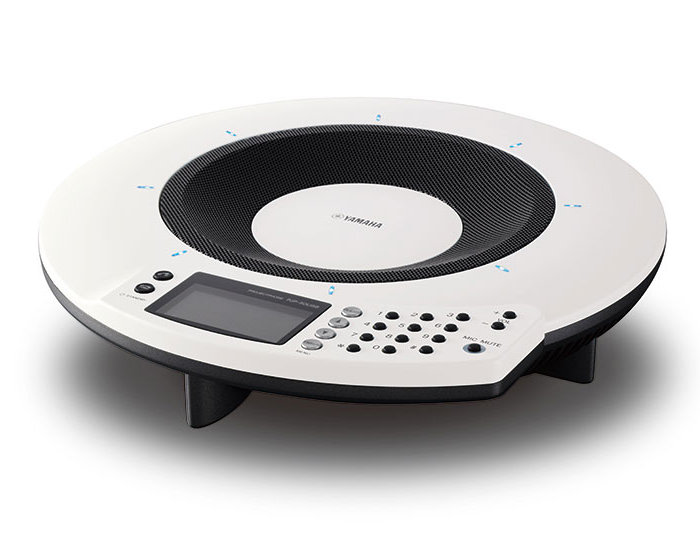 The third of the Yamaha speakerphones is the Yamaha PJP-50USB which is designed to be used in conference rooms. Like the other two speakerphones the PJP-50USB is USB powered and features easy plug-n-play set up. The phone can cover a range of up to 32 feet and for larger rooms you can daisy chain 4 units together for greater coverage.
Microphones – 8
Speakers – 4
Pick up Range – 10ft Max 16ft
Max Volume – 85db
Adaptive Echo Canceller
Noise Reduction
Supports RoHS