10+ New VoIP Phones and Headsets You Might Have Missed This December
Christmas is just around the corner! While you celebrate this holiday season, don't forget to also check out our new VoIP phones and headsets! Let's jump in: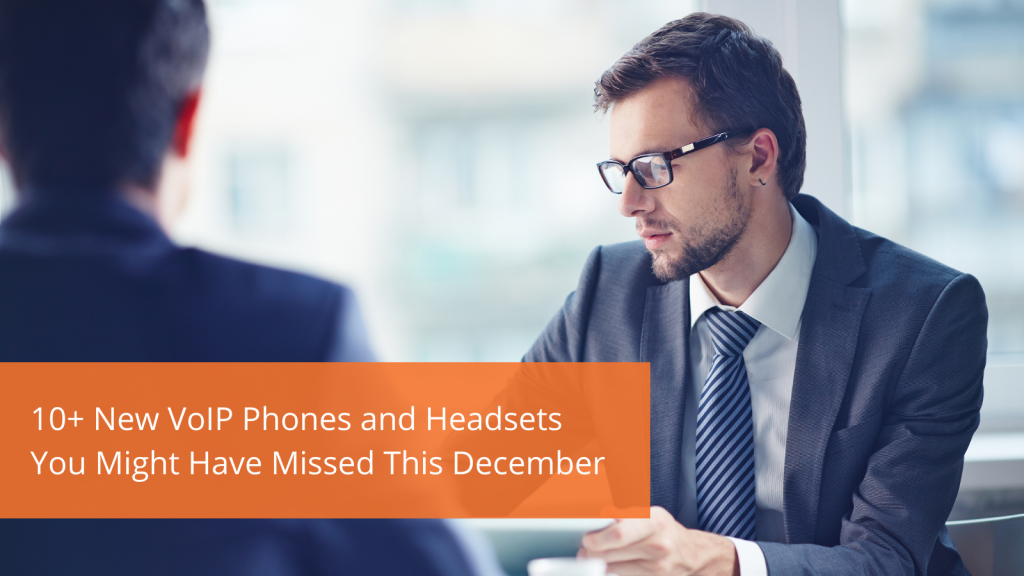 Yealink's NEW Ruggedized DECT Handsets & Microsoft Teams Phones
Yealink introduced a bunch of exciting new phones including the ruggedized DECT handsets, Microsoft Teams USB phones, and more!
Did you know that you can combine the Ruggedized handset with Yealink new DECT base station W70B? These handsets deliver superb and stable audio quality even with poor network conditions. Check out these new Yealink handsets:
That's not it! Yealink also released their MP series Microsoft Teams phones with a dedicated Microsoft Teams button! Check out these devices:
These products are coming soon so stay tuned!
Jabra's NEW Evolve2 75 Series
If you haven't checked out Jabra's Evolve2 75 Series, you are really missing out! The Evolve2 75 Series is ideal for hybrid workers who may find themselves changing locations on a daily basis. With extraordinary noise canceling technology and world-class audio performance, these headsets will surely help keep you focused wherever work takes you!
Better yet, we have these Jabra Evolve2 75 Series headsets in stock now:
Visit our website to learn more about the new VoIP hardware this month!