12 Sangoma UC Features Bring Parents, Students & Teachers Together


Managing schools can be challenging without a right communications solution. Sangoma provides modern UC phone systems that not only increase faculty productivity but also build a more secure learning environment for students. See how you can bring parents, student & teachers together effortlessly within your school premises by leveraging the top 12 UC features Sangoma provides!
#1 Hotdesking – Teachers can log into any phone and have all their features follow them.
#2 Phone Apps – Over 13 phone apps available for staff and teachers to utilize the graphical display for features like Follow-me, Call-forward, Call Flow Control, and more.
#3 User Control Panel (UCP) – Check voicemails and set up conference calls with your own unified control panel.
#4 One Extensions – Log in and out of any IP phone one the campus and access to all the settings of a user's phone including extension, voicemails, contact lists, and customized menus.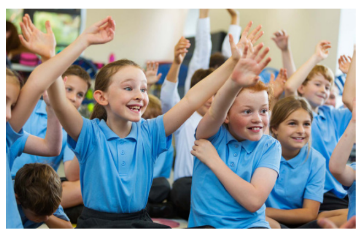 #5 Follow Me – Configure your extension to try other phones (mobiles or other desk phones) if there is no answer at your main extension.
#6 Voicemail to Email – Here any voicemail message gets attached as a sound file and sent to your email of choice. When combined with a smartphone it provides a great way to stay in touch.
#7 Fax to Email – Instead of relying on old fax machines and mail bins for individual users, with paper copied being lost or sitting in a mail bin for days, faxes can be sent directly to the recipient email.
#8 Smart Paging – Leverage your phone infrastructure to deliver same functionalities.
#9 Fully automated modern bell system
#10 Paging Pro – A FreePBX module that creates complex schedules
#11 Automated alerts – Emergency automated alerts that can be played on a recording
#12 Visual alerts – Send alerts to phones and light up in case of a school lockdown
Are you using any of the features? Curious to learn more features? Visit Sangoma's page or just call our VoIP experts today at 1-800-398-8647!