3CX V16 Update 5 Alpha Adds 911 Emergency Response Options!
What's your emergency? Check out 3CX's v16 update 5 Alpha for their first response to the upcoming emergency service rules in the US and EU!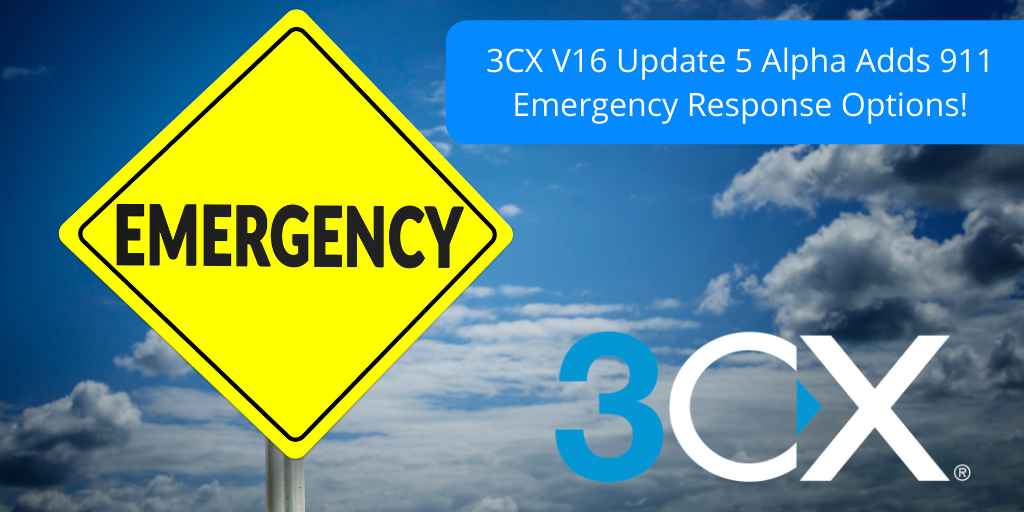 During our webinar this month with 3CX, Sean talked about the newly added emergency number options which ensure response centers automatically receive critical information. Download our webinar slides here to learn more details!
How to configure the new emergency number option
Configuring a new emergency number is quite easy. Simply go to Settings> General> Emergency Numbers section and from there you can:
Add Emergency Numbers – manage and add your local emergency numbers and set extension and group filtering criteria and SIP trunk routes.
Add Message Template – this can be used for chat and email notifications during emergency events
Set Notifications – notify your team when an emergency call is made
More 3CX V16 Updates
And that's not all! Sean also introduced their new browser extension for Edge, Live Chat and Talk plugin and so much more updates:
Web Client now uses the latest ChatAPI, taking advantage of the relevant server-side performance optimizations and improvements
Enhanced Management Console security by setting session timeout to 1 hour of inactivity
The Live Chat and Talk plugin includes options for displaying a typing indicator and actual operator names
Don't miss out on the latest news from 3CX! Join our next 3CX boot camp webinar on March 18th, 10am & 2pm!