4 Top-Selling IP Paging Solutions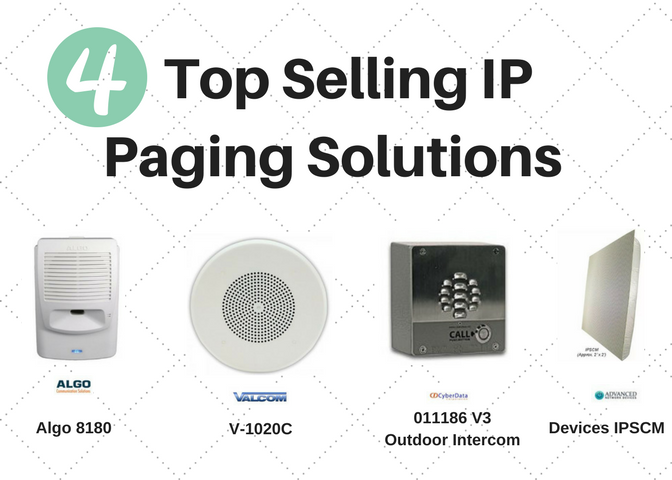 Having trouble finding an ideal IP paging for your workplace? We'll help you narrow down your choices by highlighting some of our top-selling IP paging products! Each of them has unique features that can fit in different work environments to ensure that you have an excellent communication experience. Let's get started!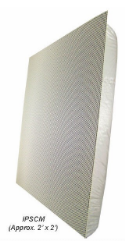 Ideal for: A workplace where it is difficult to install additional power for IP speakers, such as school baseball or soccer fields or outdoor campgrounds.
If you are looking for an easy-to-install IP speaker, you won't want to miss Advanced Network Devices IPSCM. This solution is powered using an RJ45 connection on a CAT 5 cable from a PoE switch, so there's no need to install power to function the speaker. It also required no special hardware or servers, making it so easy and quick to install.
The IPSCM is an 8in IP speaker embedded into a white 2 foot by 2 foot frame which is designed to be dropped in place of a standard ceiling tile in a typical drop ceiling.
"The IPSCM is easy to install since it only requires a CAT5 cable to connect to the network. It is also PoE capable so it can be powered through a standard PoE switch. Bonus awesomeness is that it's a talk-back speaker for 2 way communications."- Joseph Shanahan, Senior VoIP Consultant at VoIP Supply.
The Advanced Network Devices IPSCM Features:
8" Speaker
Full multicast and broadcast support
Field upgradable
On-board web server for status and control and field upgrades
Easy to install – built-in test tones allow quick checkout of installation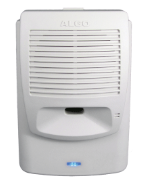 Ideal for: A noisy or large workplace such as warehouses, restaurants and machines ships where you tend to miss phone calls because you just can't hear the ringtones.
The Algo 8180 is a SIP compliant PoE speaker designed for voice paging, loud ringing, and emergency notification. With its high-efficient amplifier and loudspeaker, the Algo 8180 is able to generate an 8 times louder tone than a normal telephone ringer (which means no more missed calls!). The SoundSure technology adjusts loud ring and paging volume to compensate for background ambient noise, protecting your hearing from overly loud volume.
"The Algo 8180 is one of the easiest setups you can find, extremely loud, and very reliable. Instead of adding an extension or "seat" to the noisy site, you can simply pair the Algo 8180 with the Algo 2506 detector which detects the audio from the headset jack and activates 8180 alerter directly without using SIP." – Brian Hyrek, Senior VoIP consultant at VoIP Supply
The Algo 8180's most useful features include:
Dual purpose loud ringing and talkback voice paging
SoundSure ambient noise compensation adjusts output for noise level
Selectable alert tones
PoE eliminates local power supply
Access the Algo 8180 datasheet here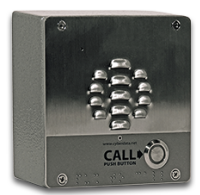 Ideal for: An outdoor workplace that faces extreme weather conditions and possible vandalism. Ex: Nursing care facilities, schools and universities, day care facilities, retail establishments, and highway tolls.
The CyberData 011186 is a versatile, cost-efficient outdoor intercom that offers a weather-resistant option and dry relay contacts for optional auxiliary controls. This SIP-enabled solution is perfect for settings requiring two-way communication and secure access.
"The great thing about the CyberData 011186 is the durability and outdoor weather resistant capability. It can also be powered by a PoE switch which really helps with mounting and installation." – Darren Hartman, Senior VoIP consultant at VoIP Supply
The CyberData 011186 V3 Outdoor Intercom Features:
PoE 802.3af enabled (Power over Ethernet)
SIP compliant
Adaptive full-duplex voice operation
Network web management
Network adjustable speaker volume and microphone sensitivity
Access the CyberData 011186 datasheet here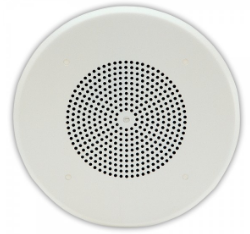 Ideal for: Any size offices, retails, educational institutions, etc. where you need a reliable IP speaker solution.
Consider the Valcom V-1020C if you are looking for a reliable solution that can produce exceptional sound quality and wide sound dispersion!
The Valcom V-1020C is a one-way, 8in amplified ceiling speaker with a removable volume control knob for voice paging and background music. The sturdy steel grille design increases its durability for a long term use.
"V-1020C is a very strong solution that you can rely on for a long time. It produces excellent sound quality and is perfect for music reproduction."- Jon Garbin, Experienced VoIP Consultant at VoIP Supply
The Valcom V-1020C Features:
Utilizes Standard CAT 3,5, or 6 cable
Excellent voice and music reproduction
Built-in accessible volume control per input
Additional pop-on, pop-off knob included
Wide sound dispersion
Electrically, acoustically matched components
Sturdy steel grille