5 Tips to Deliver Excellent Customer Service with 3CX
Are you looking for ways to improve your customer service with the 3CX system? You have come to the right place! Today we will share with you some tips on how to deliver exceptional customer service with 3CX's Chats, Facebook and SMS integrations.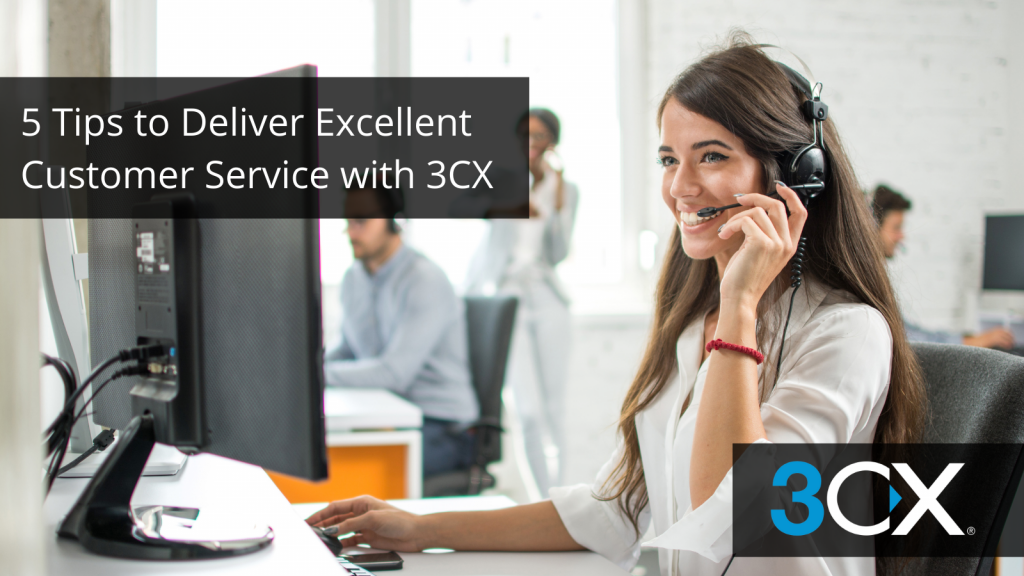 Download our 3CX presentation slides here
Understand Your Customers
Have you noticed that your customer's communication needs are changing? While many baby boomers still prefer traditional communication such as calling and emails, the millennials now prefer chat and facebook messaging, mirroring usage in their personal lives. There are two things to remember:
Choice: It's important to let your customers choose the platform that's right for them.
Efficiency: Responses need to be instant and efficient
Offer Immediate Assistance with 3CX Live Chat
Live chat is consumers preferred support channel nowadays. It's important to offer customers immediate help with minimal effort required. 3CX's Live Chat feature can help you boost sales, revenue and loyalty!
3CX Live Chat can be integrated with WordPress and custom built sites:
Included in all 3CX Licenses
Utilises WebRTC
Chat from your Webclient
Of course, sometimes chats can't solve all problems, if that's the case, elevate chat to voice or video call – Free of charge. This will help you:
Avoid customers having to call a number and speak to another team/agent
Increase conversions and Improve response times
Increase customer satisfaction – no need to dial a number
Take Advantage of the New Chat Features for Update 7
The New Chat for 3CX's Update 7 comes with more advanced features that will help you improve customer service, including:
New chats are auto-assigned to the person who answers
Auto responses for chat customers
Queue manager can view chats and whisper
Operator's avatar image visible once the agent takes ownership
There are also new chat reports available to ensure that your agents are engaging with customers at all levels!
Integrate 3CX with Facebook Messenger
3CX's Facebook integration is secure as it saves no data and doesn't have access to data from Facebook. The stateless proxie's forget about the SIP Request once it has been transferred. Some benefits include:
No need to login to Facebook
No additional software fees
Access specialized reports
Capture leads quickly
Offer a new support channel
Increase customer satisfaction
Utilize 3CX SMS (Short Message Service)
SMS stands for Short Message Service. It is also known as texting. 3CX SMS supports 10 Digit Long codes and P2P. Your agents can receive and/or send SMS directly from the 3CX Chat. Even better, you will be able to share numbers between agents or assign individually – very efficient team collaboration!
Here are some common usage of 3CX SMS:
Send & confirm appointment reminders
Resolve customer queries
Send product offers
Update opening and closing times
And more!
Are you ready to level up your customer experience with 3CX? Visit our website or give us a call at 1-800-398-8647 to learn more now!