5 Top Selling Fanvil Phones in 2020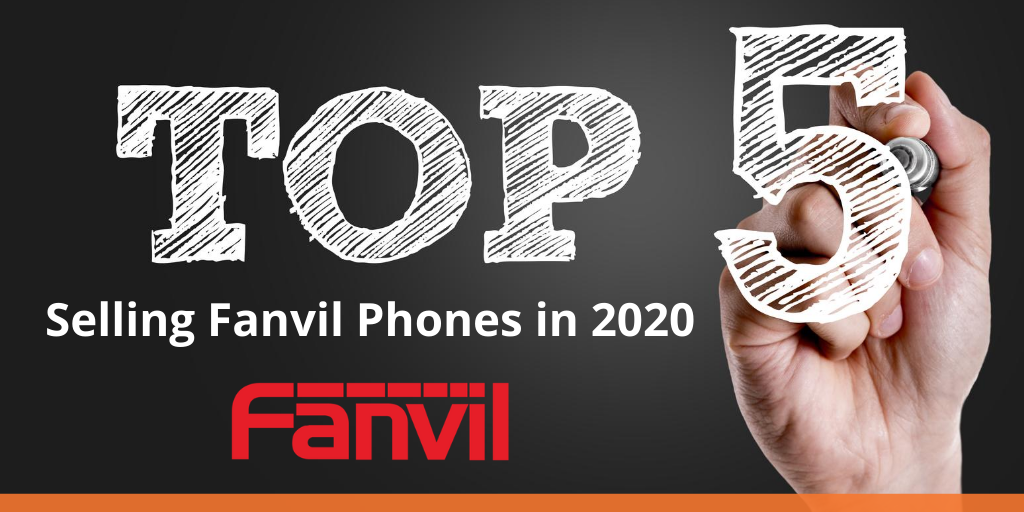 Building a professional phone system with Fanvil is very cost-effective! There's no time like the present to expand your portfolio to include our top selling Fanvil phones. Let us walk you through some of our top sellers this year!
The X5U is a 16-line mid-level VoIP phone that comes with one large 3.5'' large screen and a second 2.4'' side color screen (for DSS keys). The X5U's outstanding voice quality, built-in Bluetooth, and optional Wi-Fi connectivity make wireless communication a breeze!
This device can also be used as a SIP hotspot which expands SIP account to other IP phones for group ringing in LAN. The hotspot feature will enable the simultaneous ringing of all devices.
The X6U is a 20-line high-end VoIP phone with three color screens, built-in Bluetooth, and dual Gigabit ports. Compared to the X5U, the X6U is built with larger displays including one 4.3'' color screen and two 3.5'' side color screens. WiFi is also supported through a separate dongle.
The X4U is a mid-level IP phone that comes with 12 SIP accounts and two screens for using DSS keys. Like other XU Series phones, the X4U also supports Bluetooth and WiFi (with a dongle).
The X3U phone is designed for entry-level professionals. Dual Gigabit ports, EHS headsets support, color screens are just some of the basic features that X3U has to offer. The stylish X3U IP phone also features Opus voice and HD audio on both the speakerphone and the handset, allowing you to hear and be heard clearly!
See how these four devices compare with each other in a chart above!
The X7 is another popular high-end enterprise Fanvil phone with a DSS key corresponding display screen! The 127 programmable DSS keys improve work efficiency and performance.
Watch our product video to learn more:
Don't forget to take advantage of Fanvil's new rebate program before it expires on Oct. 31st, 2020! See the details here!
Fanvil Solutions Compatibility Overview
Fanvil has strong compatibility with mainstream communication platforms. Their solutions are seamlessly compatible with each partner, providing a better experience and more convenient choice for users. Check out all compatible platforms here!
The Partners Fanvil works with include:
3CX
AVAYA
broadsoft
Asterisk
Jabra
bicom
Yeastar
Poly (Plantronics)
VoIP Supply is an authorized distributor of Fanvil! By becoming an authorized Fanvil online reseller through VoIP Supply, you will receive professional support, first-hand information about new Fanvil products, and so much more. Sign up here today!