Product was successfully added to your shopping cart.
Product was successfully added to your shopping cart.

Along with our promotions, we currently offer an elite Partner Program and we have fulfillment services to take care of all your business needs.
Interested in becoming partners with VoIP Supply. Check out the other programs and benefits we can offer to grow your business!
Partner Program Benefits
Industry Aggressive Commissions!
Provide Multiple Solutions and Proposals through our Partners
Be part of our Integrators Community
Dedicated Support from VoIP Supply and Our Partners
Learn more about VoIP Supply's Partner Program
VoIP Fulfillment Benefits
Ordering and Integration
Provisioning and Professional Services
Account Management and Support
International Presence
Learn more about VoIP Fulfillment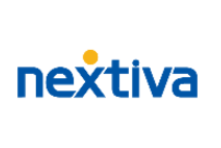 This year's winter SPIFFS are awesome!
Runs Jan – March

6X SPIFF on all prepaid deals, no minimum
5X SPIFF on $1000+ MRR
4X SPIFF on $500 – 999.99 MRR
3X on $100 – 399.99 MRR

New Customers Only
36-month agreements
Quote and Close Promo EXTENSION:
Don't forget that a $2,500 MRR deal will give you $1,600 up front for the Q&C Promo ON TOP of the 5X SPIFF! That could mean $12,500 SPIFF + $1,600 Q&C Promo = $14,000 for the partner on a $2,500 deal!
Quote and Close Bonuses Extended to January 31st
New deals quoted 11/15/20 – 1/31/21 for quote bonus

Must be then closed 11/15/20 – 1/31/21 for close bonus

New customers only
24+ month agreements / UCaaS/Voice packages only
SKU Acceleration

2X Quote Bonus for Professional quotes 12/21/20 – 1/31/21
3X Quote Bonus for Enterprise quotes 12/21/20 – 1/31/21
Quote Bonus accelerator will be based on the SKU named in the Quote

Example: AP Nextiva Cloud Communications Professional: 36 Months $24.95 = 2X Quote bonus for Professional SKU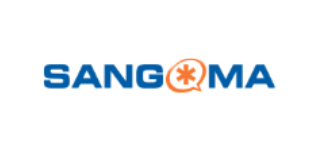 5X MRR SPIFF!
See 3-year contracts of Switchvox Cloud unlimited or metered service, DID fees, and D-Series phone rentals, SIPStation, and FAXStation to new customers and earn up to 5X MRR paid in a lump sum SPIFF. See details here.

Add Fanvil's Logo to your Website for a Free Demo (VoIP Resellers Only)
Follow the 3 steps below to add the Fanvil logo to your website and receive free X Series demo units through VoIP Supply today!
Add the Fanvil logo to your website: you can find all the materials you will need in our partner portal

Submit the Logo Verification Form- fill out the form so that we can check to ensure the logo has been added

Request Demos: reach out to your rep today to request a free X Series demo unit!

Fanvil New Rebate Program
Fanvil is excited to announce their new rebate program that offers you an instant discount based on the total quantity ordered through VoIP Supply. To take advantage of the program, you need to purchase 50 or more (it may be a combination) of any of the following products listed below:
*Rebate May Not Be Applied to Accessories
| | |
| --- | --- |
| Quantity | Price Discount |
| 50-199 | Up to 2% |
| 200-499 | Up to 3% |
| 500+ | Up to 4% |
This promotion is valid until March 31st, 2021. Rebate discounts may not be combined with other discounts.