7 Selling Points to Increase Your 3CX Sales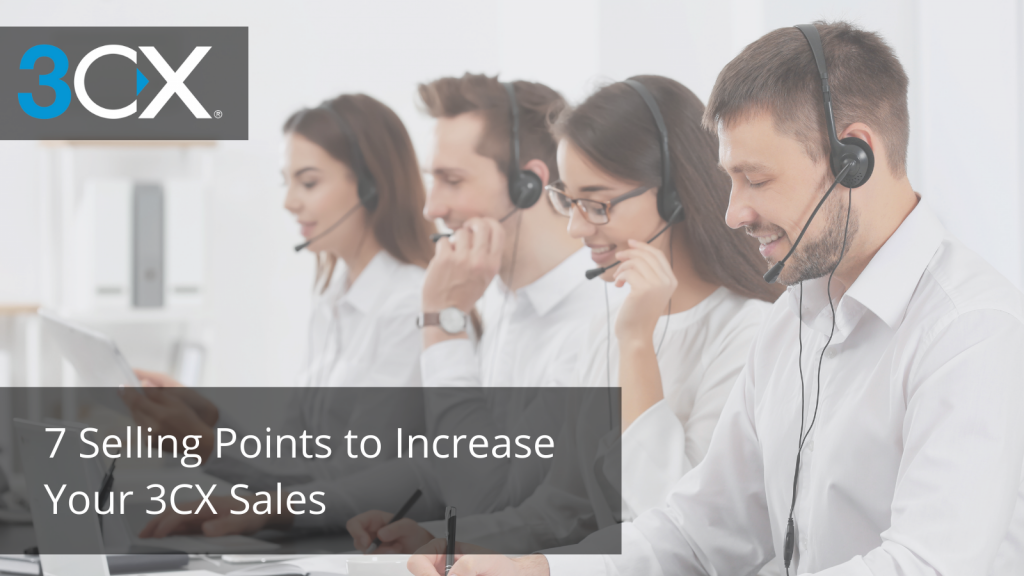 Are you interested in increasing your 3CX revenue? Are you struggling to increase your sales? Don't miss out on our 3CX webinar this month in which we talked about the 7 key selling points of the 3CX solutions! Here's a recap:
Download our presentation slides here to learn more
Snom also joined us to talk about their latest VoIP products including the D7xx series IP Phones, the C520 and C620 conference phones, the M100 Series DECT phones and more. Click here to download Snom's presentation slides!
#1 Unbeatable Price
Slash your customers bills by up to 80% per year
No per user charges: add unlimited extensions
Zero Add On Charges
Choose your own SIP Trunk- control your call costs
Licenses start from FREE!
#2 Open Platform for extra control
Choose & Control your own phone numbers.
Choose your own SIP Trunk and save.
Choose your own cloud provider.
Choose your own hardware.
Choose On-Premise or Cloud.
#3 Easy to Deploy
Deploy in Cloud with PBX Express on Google, Amazon or Azure.
Install On-Premise on Mini PC, Raspberry Pi or virtualize.
Linux or Windows.
PnP guides for supported phones & SIP Trunks.
#4 Easy to Manage
Easily add & manage extensions.
Phone configuration and firmwares are tested by 3CX.
3CX can manage bundled OS.
Automatically deploy upgrades and updates.
#5 A Full Remote Working Solution 
Android and iOS apps
Connect from anywhere from your webclient!
Integrated messaging & live chat
Browser based video conferencing for all users
All at no extra charge
#6 Advanced Customer Experience
Call Queues, IVR
Advanced Call Reporting
Integration with leading CRM apps
Website Live Chat & Talk
Inbuilt Contact Center
#7 Tried and Trusted
250,000 installations
10,000 partners
Leading customers including Wilson Sporting Goods, Mitsubishi, American Express, MIT and Subaru of America
Supported globally by 3CX 24/5 and from 10 offices worldwide
Ready to learn more? Visit our website or simply give us a call at 1-800-398-8647 to get more insights!