August Reseller Updates: NEW Products, New Promotions, VoIP News, and More!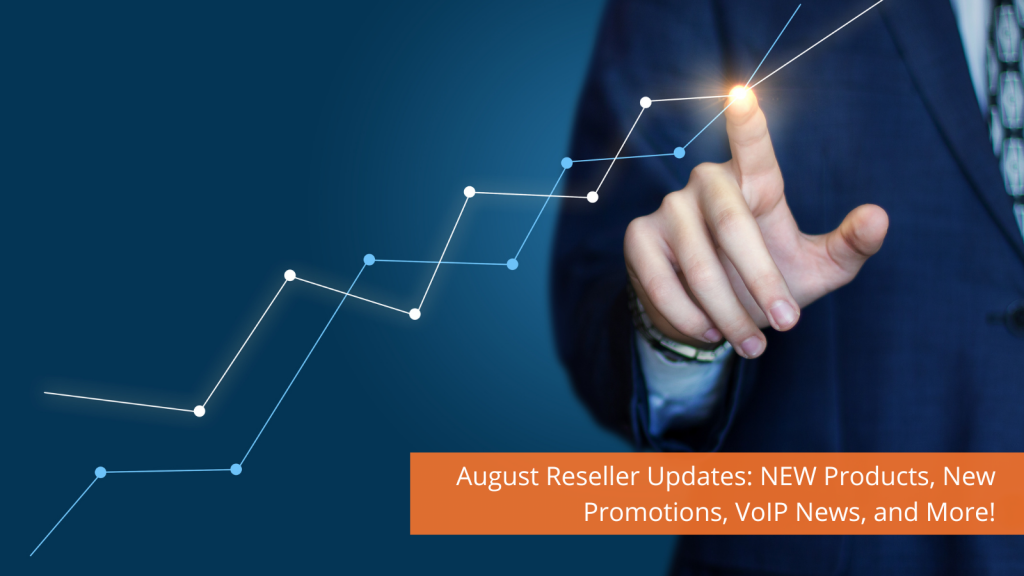 Click here to download the presentation slides
What's New this August?
Granite EPIK
Check out Granite EPIK! They provide a POTS alternative that is fully compatible with alarm, POS and voice lines, and delivers savings along with the best service in the industry.
Their patented technology is delivered over the 4G LTE network, with intelligent failover to internet or PRI connections for redundancy. Granite EPIK offers universal US availability, even at locations no longer served by traditional copper circuits.
Key benefits include:
Compatible with all analog line devices
Fire and building code compliant
More reliable than traditional POTS
24/7 remote out of brand monitoring with instant notification
Cellular backup
Advanced security
So much more!
Have you heard of RabbitRun? RabbitRun provides flawless 4G failover designed for work from home and small business markets. They address business challenges with its core solutions:
Application performance & Quality of Service – prioritize application data based on the advanced congestion aware quality of service system
Failsafe, No Drop Failover – keep customers Failsafe with no dropped voice and video meetings
Load Balancing, Application Traffic Steering – utilize the maximum network connectivity while providing the best application performance
Built in 4G LTE Wireless – support via an internal modem. Optional 4G LTE data plan
Cloud Managed and Jump Service – simplified installation that's fast and not complicated.
Sangoma FAXStation is Now HIPAA-Compliant! You can trust that Sangoma FAXStation keeps every healthcare data private. Learn more here.
Fanvil Education Promotion – Don't forget to take advantage of Fanvil's incentive program for education projects! It's up to 5% off and this promotion ends on September 30th, 2022.
Sign up for our next reseller update webinar here to stay on top of VoIP!