Best IP Phones Optimized for Skype for Business (Formerly Lync)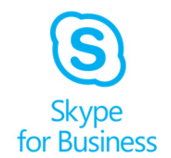 Are you a Skype for Business (SFB) user but not using SFB-optimized IP phones? Then, you are really missing out!
Using a SFB optimized VoIP phone can not only increase your call quality, but also make your work more effective and efficient. In this multi-media world, communication is more than just talking on the phone. Outlook integration, Instant Message, Voicemail and Videomail are just some of the useful features countless professionals are benefiting from using an optimized IP phone.
So, follow us to explore the best SFB-optimized IP phones that can give you a better communication experience!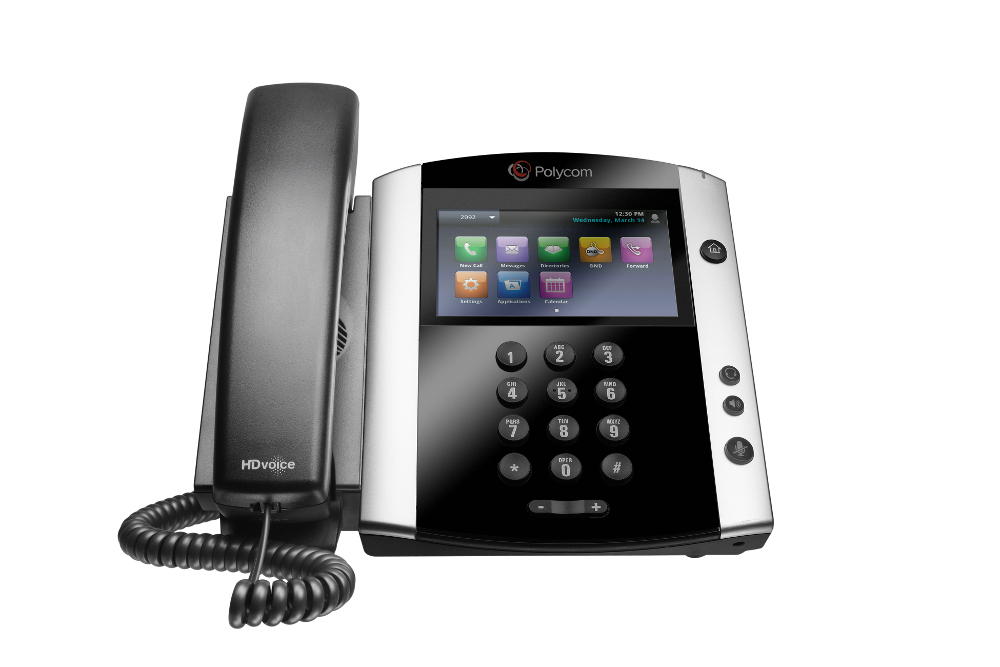 The Polycom VVX600 is one of the most popular options for Skype for Business users. Built with executives and managers in mind, the VVX600 features a 4.3" gesture based, multi-touch cable capacitive touchscreen LCD display. This powerful solution comes with the capabilities to manage Microsoft Exchange Calendars, receive meeting reminders/ alters, access the corporate directory and Instant Messaging/presence status, etc. With the web-based, intuitive configuration tool, users can deploy and manage the system easily and quickly. Click here to download the Polycom VVX 600 Datasheet.
Core Features:
16 line registrations

4.3in LCD gesture based, multi-touch capable capacitive touchscreen

Voicemail and video mail support

Dual USB ports (2.0 compliant) for media and storage applications

Dedicated RJ-9 headset port with EHS support

Two-port Gigabit Ethernet switch
Choose the Mitel MiVoice 6725 if you are looking for a full featured IP phone optimized for use with Skype for Business. The MiVoice 6725, a certified Skype for Business compatible VoIP phone, offers full color 3.5" LCD screen and a separate Unified Communications (UC) presence icon for direct access to features and presence indications in Lync. Its exceptional voice quality allows you to hear and be heard clearly. Professionals love its easy integration with Lync destop, Outlook calendar, contact, click to dial and much more!
Popular Features and Functions of Mitel MiVoice 6725:
Embedded Microsoft Lync 2010 Phone Edition Software

Color Screen

Dual Gigabit Ethernet ports

Direct desktop integration

Personal presence indicator

USB interfaces

Speakerphone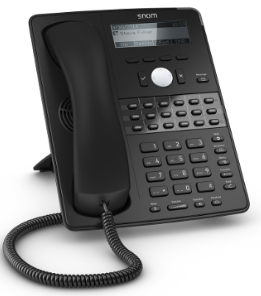 The last but not the least is the Snom D725. Coming with 12 identities and 18 two-color multi-purpose LED keys, the Snom D725 is a flexible Skype for Business certified solution designed for busy multi-taskers just like you. If is a Gigabit VoIP phone that offers wideband HD audio, PoE, USB port and more. The D7 expansion module and the 18 programmable keys give users the highest flexibility to meet their business needs. Access to the Snom D725 datasheet. Watch the product video below to learn more!
The Snom D725 Features and Functions:
4-line B/W display

18 LED function keys

12 SIP identities

Wideband audio

Hands-free operation

Power over Ethernet (PoE)
What kind of IP phone are you using for your Skype for Business? What's your experience? Visit our website or contact one of our VoIP experts at 1-800-398-VoIP to learn more Skype for Business optimized IP phone options today.