Troubleshooting: How to Pair a BlueParrott B250-XT VoIP Headset
Our tech support team at VoIP Supply offers great pre- and post-sales support plus provisioning, consultations, configuration, and installation help. We get a lot of VoIP hardware and software questions and would like to share the solutions with everyone.
In previous Mom's calling Q&A series, we have discussed: What is IP Faxing? Today, we have more new real questions and answers from VoIP users just like you.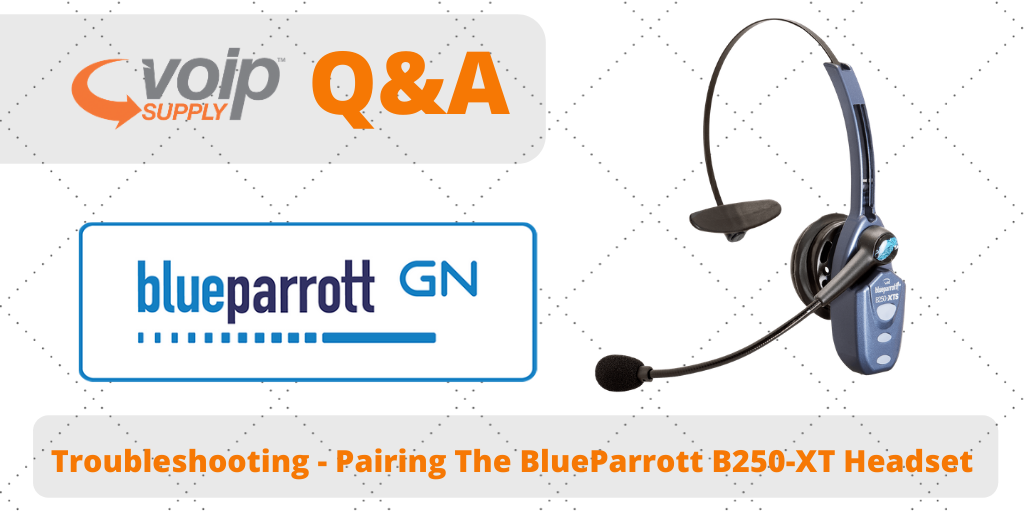 My BlueParrott Headset Won't Pair, What Can I Do?
Q: My BlueParrott B250-XT headsets are not connecting to phones. What should I do?
A: You can try different power supplies to make sure the issue is not from a bad charging cord. And then try the following steps to pair your BlueParrott headset with your phone:
Turn your headset on and try pair it with your phone by holding the pairing button on the headset
Once you hear "discovering", enter the default password "0000"
If the headset still won't connect to your phone, contact technical support.
See the user guide for more information.
STAY TUNED
Come back for more VoIP questions and answers next time! If you have VoIP questions to ask us, please submit a technical support ticket or contact our VoIP experts today at (866) 582-8591