What Is IP Faxing?
Are you still using a traditional faxing service? It's time for a change! IP faxing not only can lower your costs, but it also increases your work efficiency. If you haven't heard about IP faxing, don't start missing out, read this post to learn from the basics!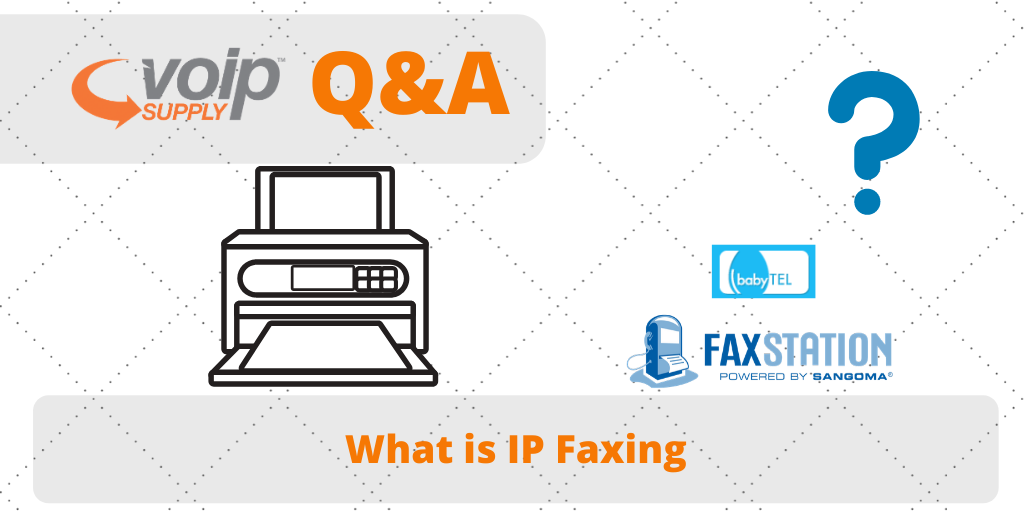 What is IP Faxing?
IP faxing, also called Fax over IP (FoIP), is a technology of sending fax documents over an IP network. Traditionally, we send and receive fax documents over the PSTN (Publicly Switched Telephone Network);  now with FoIP, we bypass the PSTN completely.
How Does IP Faxing Work?
With IP faxing, your fax document is first packetized, then encapsulated in a transport protocol and sent from "Point A" to "Point B". Point A and Point B are typically fax machines that interface with a Fax over IP gateway or some sort of IP adapter.
These devices allow fax machines to interface with an IP network as well as conduct the digitizing and encapsulating of the fax document. 
Why IP Faxing?
IP Faxing comes with many unique benefits. Since you are using your existing network for the faxing service, fax over IP is very cost-effective compared to traditional faxing (fax over PSTN). Bringing your fax documents into IP realm will also allow you to easily archive, sort and email your important documents. See more benefits:
Unified network connectivity – leveraging your existing LAN and WAN networks.
Advanced management capabilities
Lower cost (usually per minute rate)
Remote usage
Since efaxing is such an important part of any business, more VoIP service providers are now including faxing service in their solutions. One such solution being Sangoma's FAXStation, an error-free fax service designed to address the T.38 fax limitations, providing you with reliable and secure IP faxing solutions on the market. BabyTEL also provides a reliable and secure T.38 faxing solution that won't break your bank! 
If you'd like to learn more about IP faxing, visit our webpage here to get more information!